Australian firm partners with one of the largest law firms in the Guangdong province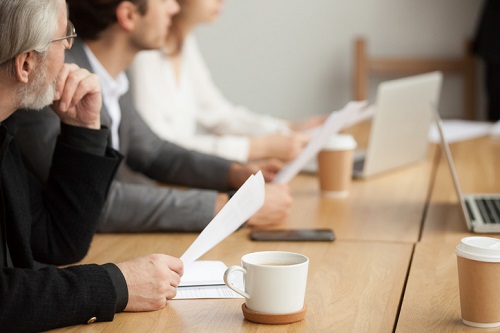 A Melbourne-based firm has made an inroad into China's massive "One Belt, One Road" (OBOR) project with a new partnership with one of the largest firms in southern China.
Logie-Smith Lanyon (LSL) has entered into an alliance with the Kingpound Law Firm, which is uniquely placed to act on OBOR-related matters. The three-way alliance also includes Dysin Investment partners, a Melbourne-based financial manager and property group with assets in Australia and China.
Michael Lanyon, LSL partner and head of the firm's China practice, said that Kingpound is one of the largest law firms in the Guangdong province, having 30 partners and more than 400 staff working across 11 offices.
"One of the longest established legal partnerships in southern China, Kingpound is also one of just eight firms nationally appointed by the Chinese government to the 'One Belt, One Road' project – the world's largest infrastructure program," he said.
Andrew Logie-Smith, LSL managing partner, said that the alliance benefits both firms' clients since it will accelerate two-way investment opportunities. He also said that LSL has already worked in China-linked matters in the property, energy, agribusiness, and infrastructure sectors.
"We expect that to grow," he said. "For all the noise out there, the latest figures show Australia's economic engagement with China is only increasing and both our firms view that valued relationship through a long-term lens. Guangdong alone comes close to matching the entire Australian economy in terms of output, so we see this as a huge opportunity for clients."
LSL revealed that while it has a presence in Shanghai, the firm has been building its relationship with Kingpound for a while, with Lanyon having visited the southern China region more than 20 times in recent years.
"As with the recently announced Australasian Legal Alliance with Bartier Perry, we are seeing a strong pathway to growth through forging client-focused relationships with like-minded firms. This latest agreement with Kingpound means Australian clients will have greater choice rather than thinking a global firm is their only option," Logie-Smith said.
Chunhua Lu, a senior partner of Kingpound, is optimistic about the new alliance.
"I am delighted to have been able to forge such a strong relationship with Logie-Smith Lanyon. I am confident that this will be a successful relationship, especially in implementing belt and road opportunities," he said.