The NewLaw firm welcomes a new majority shareholder as it pursues growth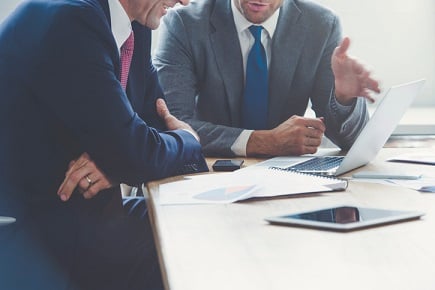 LOD – Lawyers on Demand will have a new majority shareholder as it looks to its next chapter of growth.
The NewLaw firm and its majority owner, Bryan Cave Leighton Paisner (BCLP), have agreed to a capital infusion from Bowmark Capital, which will take a majority interest in the business.
The mid-market private equity firm based in the UK has extensive experience in investing in and growing companies in the business and financial services, consumer and leisure, education and training, healthcare, media, and technology sectors.
"We have been tracking the alternative legal services sector for a number of years and are delighted to have the opportunity to become the principal shareholder in LOD and support the whole LOD team as they build on the impressive growth they have achieved to date," said Charles Ind, Bowmark managing partner.
Financial terms of the investment were not disclosed.
The move comes after BCLP was launched in April. In February, America's Bryan Cave and the UK's Berwin Leighton Paisner (BLP) announced that they will combine, creating a global firm with about 1,600 lawyers working across 32 offices with an annual turnover of more than US$900m.
The move is all about LOD gaining access to capital for its next stage of growth, said LOD CEO Tom Hartley.
"We have been exploring alternative options since the summer of 2017 following our successful merger with AdventBalance in Asia and Australia in 2016," he said.
He said that BCLP has been a great owner, client, and partner and that the new capital infusion is the "logical next step" for LOD to take.
Neville Eisenberg, BCLP partner responsible for LOD, said that the firm is extremely proud to be a pioneer in the alternative legal services market. The firm's recent merger gives it more scale and a wider international presence to fuel its innovation program, he said.
"Nurturing the creation of LOD over 10 years ago and supporting its growth and considerable influence over the legal market as a high-quality provider of flexible legal services has been an extraordinary journey for us all," he said. "We believe that LOD is ideally placed for further growth and that this new investment by Bowmark will help facilitate LOD's ambitious plans."
In 2006, co-founder Simon Harper, then a partner at legacy BLP, thought of the idea for LOD. He would develop the idea with co-founder Jonathan Brenner, who was the firm's head of recruitment. The firm began recruiting lawyers to the service in 2007.
In 2008, Ken Jagger, who was a partner at legacy Freehills, established Balance Legal in Perth. That same year, John Knox, who was the former Allen & Overy business development head in Hong Kong and New York, founded Advent Lawyers in Sydney.
LOD was spun out in 2012, with BLP maintaining an 80% stake. That same year, Advent Lawyers and Balance Legal merged to become AdventBalance.
LOD and AdventBalance merged in 2016, creating the world's largest flexible lawyer firm.
BCLP will maintain a close partnership with LOD for its flexible lawyer needs, Eisenberg said.
Earlier this month, LOD appointed Paul Cowling as its Australian managing director, succeeding Sandra Gibson, who was the firm's chief in the country for five years. Gibson will move to London and start as LOD's head of people and corporate operations in October.