2020's crisis has spurred Thomas Kaldor to give energy to other aspects of his life, like fatherhood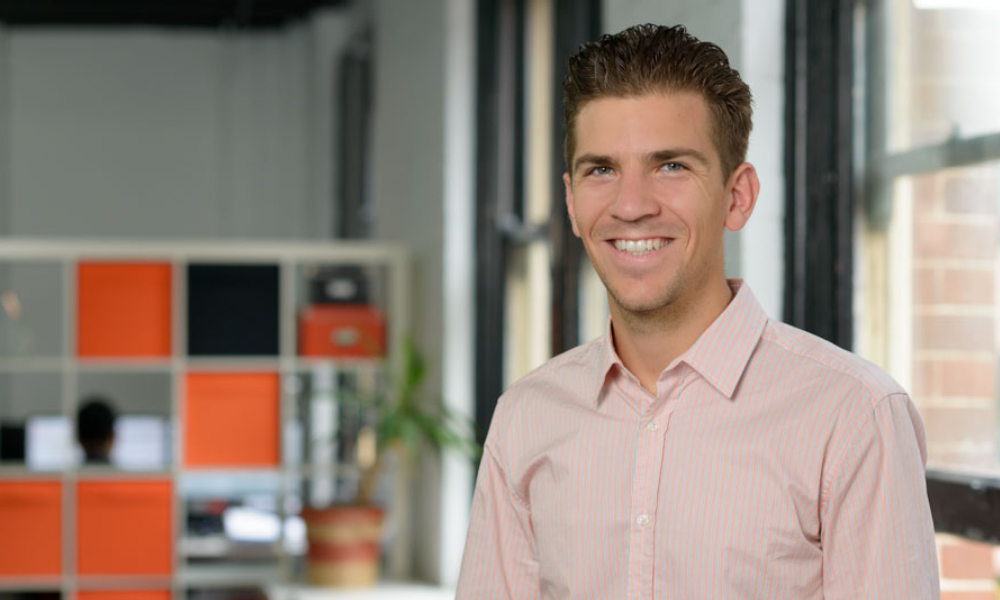 2020 has been a difficult year, but one important silver lining Thomas Kaldor has observed is that it has redefined what work is for many, and been a strong reminder of the need for work-life balance.
Nonetheless, while he has been spurred to devote his energies to other aspects of his life such as his recent fatherhood and his creative collaboration with Canon Australia's GC, Kaldor continues to enjoy his work as the head of legal transformation at NewLaw firm LegalVision, a job that he said enables him to apply creativity and experimentation in a legal context.
In this interview, Kaldor talks about his hopes for impacting the legal industry in Australia through his work, how law helped give him focus as a university student and being happy to see team members taking greater ownership of their work.
What made you choose a career in law?
I actually didn't choose law to start with. At university, I wanted to do a liberal arts degree. But after walking into lecture theatres with hundreds of different people for each subject, I decided to transfer into law. I was hoping that law would give me more focus and a stronger sense of community. Both turned out to be true – so I decided to stay!
What do you love most about your job?
When I was a practicing lawyer, I was always stumped by a riddle: I was genuinely interested in the logical rules and rich history of the law, but I constantly wanted to break those rules and test new ideas. At LegalVision, I'm lucky to have found a job that solves the riddle, where I can use creativity and experimentation in a legal context.
As head of legal transformation, I help to develop new ways of delivering legal work and new solutions to legal problems, by drawing on legal design, legal process improvement and legal technology. In this role, I work closely with both our legal team and our software engineers.
What is going on at the firm? Are there any new programs and initiatives that you're particularly interested in?
The big item is definitely LVConnect, our legal advice membership. Membership gives our clients the ability to book unlimited consultations, download free legal templates and receive discounts on fixed-fee work. LVConnect is our biggest strategic priority and we're confident it's going to make a significant impact for our clients and our business – and hopefully the Australian legal industry.
What has been your proudest accomplishment in the last year or so?
2020 has been a rollercoaster, but one of the positive outcomes I've seen is that great team members are working more autonomously and taking more ownership over their work. The default position for the legal industry is often organisational hierarchy and micro-management. The unpredictable events of this year have helped remind us of the benefits that come from supporting team members to take the lead on important initiatives.
What should the profession and law firms focus more on?
Before LegalVision, I was a lawyer at a traditional corporate law firm. While I was there, I saw how "knowledge management" was an established part of the firm's operations. I also saw some of the challenges of the firm's approach to knowledge management. As a knowledge-centric industry, knowledge management needs to be a constant focus for all law firms. But it needs to be tackled in a way that ensures it is properly integrated with core business (rather than being a discrete function) and draws on the powerful new technologies and new ways of working that are now available to lawyers.
What are the challenges you expect in your practice, and in the business of law in general, going forward? What challenges are particularly pressing in the country's legal industry?
In a crisis, old and persistent challenges become more extreme. The events of this year have emphasised that classic dilemma: to focus on the here and now or to lay the foundations for a better future. It's hard to justify new initiatives if you're facing existential threats. But what if those new initiatives could make you more resilient to future threats? I haven't yet discovered a simple answer to this dilemma – so if anyone else has the answer, please let me know!
What are you looking forward to the most in the coming year?
I've found it fascinating how the crisis has reshaped what "work" looks like. Although that's been tough in lots of ways, it's also led many of us to re-evaluate what "balance" means – and provided a blunt reminder of something we shouldn't need to be reminded of: that there is much more to life than our "job" (even if your job is great!). In that spirit, I'm really looking forward to putting energy into a number of other aspects of my life this year.
I expect that recent fatherhood will take a fair chunk of that energy – but I'll also be continuing Laws of Creativity, a collaboration with David Field (the general counsel of Canon Australia), which shares stories of creativity in the legal profession.