The financier raised about £20m as it eyes further growth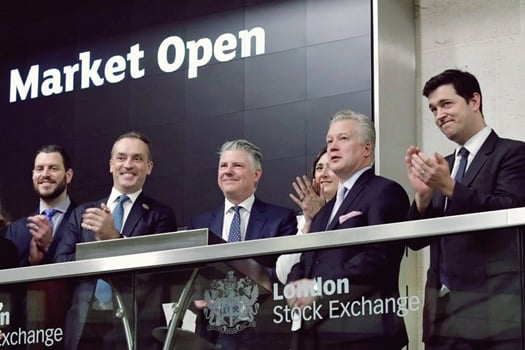 Litigation Capital Management (LCM) debuted on the London Stock Exchange's Alternative Investment Market (AIM) on Wednesday as the financier eyes further growth.
LCM (AIM:LIT), which raised about £20m for a market capitalisation of about £56.5m, will use the proceeds to fund its existing portfolio of litigation, as well as future projects. Patrick Moloney, LCM chief executive, said that the listing is a significant milestone for the Sydney-based litigation funder.
"We will now look to enter the next phase of our development," he said. "Being a London-listed company positions us to fund an attractive, qualified pipeline of future projects and grow the business through the access to capital and a broadening of our shareholder base."
In November, the LCM launched its operations in Europe, the Middle East, and Africa by opening a London office and attracting executive vice-chairman Nick Rowles-Davies. The funder, which expects to cease trading on the ASX this Friday, also launched an office in Singapore last month.
"Nick will head up our newly-launched London office, where we see significant opportunities across the EMEA region. Nick is a true industry pioneer and someone I have a long-standing working relationship with. We are looking forward to having Nick as part of the team as LCM moves to the next stage of its development," Moloney said.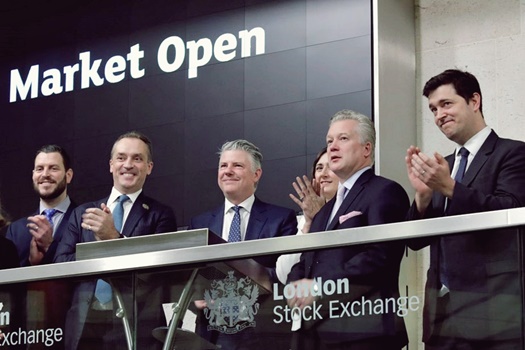 Patrick Moloney (third from left) and Nick Rowles-Davies (fifth from left) on the first day of trading of LCM shares in London
Rowles-Davies has extensive experience in the litigation finance industry, having played key roles at Vannin Capital and Burford Capital. He moved from Chancery Capital, where he was CEO.
"The opportunity to join LCM is one that I could not miss. We have a unique proposition which combines one of the oldest litigation funding businesses in the world, with an unparalleled track record in the Southern Hemisphere, together with our innovative approach to sourcing funding opportunities in the Northern Hemisphere. This combination will create a global litigation finance business," Rowles-Davies said. "The transition within litigation financing to funding of corporate clients and those corporate clients seeing disputes as assets which can be financed, is fuelling growth for LCM. This focus on establishing a new corporate finance proposition for clients is an approach that will create new market share for LCM."
LCM said that the moves are part of a measured international expansion plan that aims to maximise opportunities in the global litigation finance industry. The office launches have given the company a presence across several markets where it sees high growth potential, it said.
"Last year, LCM reported its strongest financial performance and the company has established a clear foundation for future growth for all our stakeholders. We have entered new markets where we see growth potential, including the UK, the Middle East and Asia," said David King, LCM non-executive chairman.