Olswang revenues down 11 per cent… UK super-regulator to review rules on lawyers switching regulator…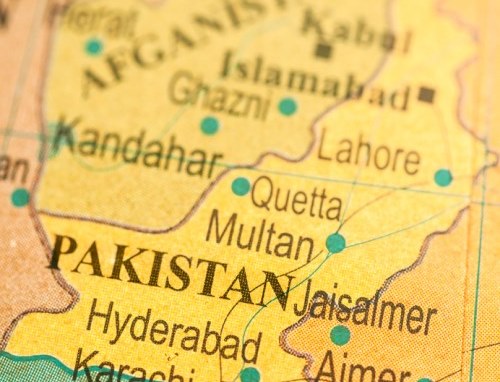 Lawyers targeted in terror attack, 67 dead
At least 67 people have been killed in a terrorist attack by a group affiliated with the Pakistani Taliban which appears to have targeted lawyers.

A suicide bomber detonated a device packed with ball-bearings caused devastation at a hospital in the Pakistan city of Quetta as lawyers gathered to mourn the death of a colleague shot in another incident earlier in the day.

The victim of the fatal shooting was the president of the local bar association, Bilal Kas and lawyer Jameel Ahmed told The Guardian: "I think the terrorists planned it so – they knew that lawyers would gather in large numbers at the hospital after the killing of Kasi, and so they sent a bomber to attack."

The latest attacks follow others targeting lawyers in the Balochistan region of Pakistan, which is near to the Afghanistan border.

Olswang revenues down 11 per cent
Revenue at global law firm Olswang saw an 11 per cent drop in 2015 while net income was down 8 per cent. The firm's total revenue was £112.5 million (AU$191.5 million at current rates) while profit was £22.5 million (AU$38.3 million.)

The firm saw a number of departures last year following the exit of its CEO David Stewart towards the end of 2014; it also shut its Berlin office following an exodus of a team of 50 to Greenberg Traurig.

Olswang is believed to be courting various potential merger partners although no solid talks have been confirmed.

UK super-regulator to review rules on lawyers switching regulator
The regulator which oversees the UK's other legal regulators is to consider the impact of proposals which would allow law firms to switch regulator.

The idea has been mooted by the Solicitors Regulation Authority but the Law Society of England & Wales believes it could pose risks. Now the Legal Services Board has said it will look into the matter.

"The Law Society's response to the SRA's consultation on switching regulators highlighted the disparity in client protections required by the different legal services regulators, and therefore the risk to vital client protections. We therefore welcome the LSB's research to examine these issues in depth," commented Law Society CEO Catherine Dixon.

"The LSB will also be looking into a number of other concerns that we raised about the mechanics of switching regulators, such as the extent to which new regulators scrutinise an individual's or firm's regulatory history. We will be watching the progress of this review with great interest," she said.