A West Australian lawyer has been ordered to repay $110,000 after a court found he "did not know what he was doing".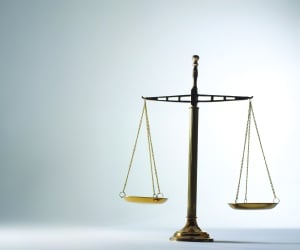 A lawyer was found to have charged excessive amounts of money for work described as inappropriate, by the West Australian Supreme Court earlier this week.

The court found that the lawyer, referred to as Mr K in court documents, charged more than $330,000 for legal representation in a family law dispute between 2008 and 2010 but "did not know what he was doing" and spent too much time undertaking expensive admin work, the court registrar Christopher Boyle said.

Mr K was allowed to keep $220,000, an amount deemed adequate by the court for the complex divorce, at which Mr K was not experienced.

"That gives Mr K roughly two-thirds of what he claimed, and I think that properly reflects wasted or otherwise inappropriate work," said Boyle.

In written correspondence between Mr K and his client, Mr K states that "at the end of the day, if we put up a good fight and lose, the Court will recognise how strongly you feel about the matter, but will realise it was difficult for you to get proof".

"That observation shows in my view the practitioner's identification with his client's cause had overwhelmed both his professional objectivity and his understanding of the proper performance of his duties to the court," said Boyle.

According to SmartCompany, Mr K billed $270 an hour for printing two letters and $378 for 'providing a taxi service and having an affidavit sworn', among other dubious charges.

The divorce cost the two parties combined $1.1m in legal costs which Boyle said was disproportionate to their assets.