Bond University and Queensland's Domestic Violence Court in Southport launch program for students to focus on domestic violence.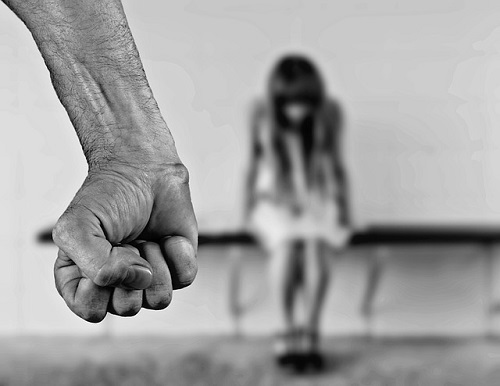 Bond University and the Domestic Violence Court in Southport, Queensland have come together to launch a new program called the Domestic Violence Court Clinic for law students to be trained to handle domestic violence cases.

The program will involve five law students who supervised exposure to how domestic violence cases are handled in the courts. They will be shadowing Magistrate Colin Strofield in his role as one of the presiding magistrates of the Domestic Violence Court and working with the dedicated Domestic Violence Registry.

The students who will be spending a day per week in Queensland's first and only dedicated domestic and family violence court and working with the registry are Nakisa Djamshidi, Tess Lehn, Katrina Ukmar, Chelsea McClatchy and Melissa Bate.

The program, supervised by Bond University assistant professor of law Jodie O'Learyand assistant professor Elizabeth Greene, is inspired by the "Not Now, Not Ever" report by Dame Quentin Bryce.
One of the recommendations of the report was for universities to incorporate domestic violence prevention training into courses.

"We see the Domestic Violence Court Clinic as a way we can implement those findings, while also giving our students valuable real-world experience to prepare them for legal practice. Magistrate Strofield and the Registry staff are highly experienced in this field and their investment in our students is truly invaluable," O'Leary said.

Magistrate Strofield lauded the program noting that domestic violence is a complex legal field and that the program can help inspire future lawyers to work on such cases.

"Partnerships between universities and key stakeholders will prove invaluable as the commitment to change continues," Strofield said.

"The definition of domestic violence is varied and often misunderstood. Educating students in the definition of domestic and family violence and best practices is a key component for change in the future," he added.

"I'm optimistic that this opportunity to observe the practical application of legal studies together with gaining the perspective of aggrieved and responding parties of domestic violence will assist and inspire students in their future careers in legal practice."

The program will let students observe how domestic violence cases are handled from start to finish in both civil and criminal proceedings, said Domestic Violence Court deputy registrar Paula Bould.