Mai Chen's Superdiversity Stocktake has been released, highlighting the need for the law to consider the increasing number of New Zealand's ethnic groups.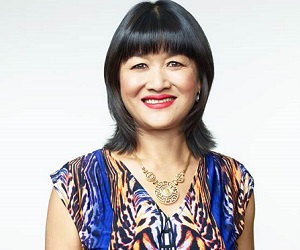 Taiwan-born Chen Palmer managing partner Mai Chen began researching the effect of New Zealand's superdiversity after feeling the issue - in the context of legal and public policy - had not been considered.
And her key finding was this:
"Superdiversity will bring more legal challenges for breaches of the right to be free from discrimination and the rights of minorities to language culture and religion under the New Zealand Bill of Rights Act 1990 and the Human Rights Act 1993."
With more than 25 per cent of New Zealanders born overseas and a whopping 40 per cent of Aucklanders born somewhere other than New Zealand, Chen said the legal ramifications need to be addressed now, not some time in the future.
"It's not about race, it's not just about equality and fairness, it's a much bigger issue than that," Chen told
Australasian Lawyer.
"It has significant impacts on our economy, on how business is done, on government and on law."
The 400 page Superdiverisity Stocktake, officially launched this week, looks at a range of legal issues that may arise from a superdiverse population, which is a population with 100 or more ethnicities (New Zealand is now closer to 200). It makes 78 recommendations for business and public agencies from 58 key findings.
"They are reporting an increased number of cultural disputes which occur between those parties who may be doing business with each other or contracting with each other from different cultures," Chen said of a study by New Zealand Law Society, AMINZ and LEADR.
"And so you have the inevitable difference in language ability, differences in understanding in what was agreed, differences in understanding whether or not there is a dispute and how it should be resolved."
Chen recommends a formal multi-cultural policy so that implications of an ethnically diverse society on law and policy can be analysed.
The number of cultural defences raised with respect to criminal activity and human rights may well be on the rise, the Stocktake giving the example of dealing with estates in different cultures, even honour assaults and killings.
"It affects the selection of juries and whether or not we're providing sufficient assistance to those for who English is a second language," Chen said.
"It affects the cultural backgrounds of the judges who sit on cases and whether we need to ensure we've got a range of judges from a range of ethnicities and cultures to understand the increasing numbers of New Zealanders who may turn up in the legal system and not be from the majority European culture."
Government departments are looking to devise law and policy taking different languages and cultures into account, Chen said. She has recently published another book discussing whether electoral and referenda laws provide for those with limited English.
"In New Zealand we have increased language super diversity and we also have statistics that show us that migrants are amongst the lowest voting proportion of the public," she said.
"In terms of democracy it is important that we get participation and the question is whether the laws are allowing the growing diverse in New Zealand who don't speak English as a first language, to be able to vote."