The oversight body adopted several key recommendations of the Law Council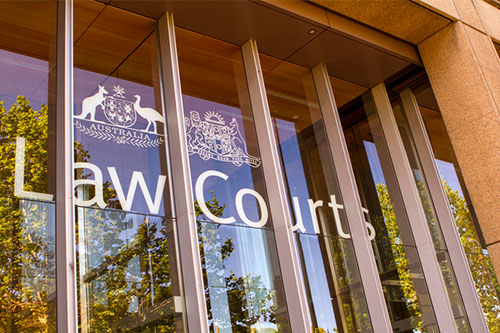 The Law Council of Australia is backing the Independent National Security Legislation's (INSLM) call for an urgent repeal of the automatic citizenship revocation provision inserted into the Australian Citizenship Act 2007.
In his report tabled in Parliament on 18 September, the INSLM's Dr James Renwick SC said that sections 33AA and 35, inserted by the Allegiance to Australia Act 2015 into the 2007 law, "do not pass muster under the INSLM Act and should, with some urgency, be repealed with retrospective effect."
The sections allow the automatic stripping of Australian citizenship of for citizens 14 years of age or older upon their engagement in terrorism or foreign conflict.
The INSLM said that it was satisfied that the 2007 law's citizenship-loss provisions are constitutional. It also said that section 35A's "revocation by conviction" mechanism, is necessary, proportionate to the threat of terrorism, and has appropriate safeguards to protect the rights of individuals.
Renwick said, however, that 33AA and 35A do not contain appropriate safeguards to protect the rights of individuals.
Arthur Moses SC, president of the Law Council, said that key recommendations made by the council and adopted by the INLSM should be implemented by the Parliament as soon as possible. He also said that in its current form, it is too easy under 2007 act to lose citizenship. The law is not aligned with principles of natural justice and is an overreach of executive power, he said.
"Under the act, the conduct or behaviour leading to automatic citizenship loss is very broad and poorly defined. It would be difficult for a person to know that they had done something to trigger citizenship cessation until they received ministerial notice," Moses said. "There is also very limited scope for review, which (presents) a person faced with having their citizenship stripped with little recourse. These are serious decisions and the stripping of a person's citizenship, in the Law Council's opinion, should be up to the discretion of a court, not a minister."
The Law Council has been consistent in its call for a clear right-of-merits review in ministerial decision-making to strip citizenship. The INSLM has recommended this in the report. The Law Council also recommended that citizenship should be revoked only after conviction.
"The Law Council will examine the INLSM's other recommendations, including … the establishment of a ministerial decision-making model with proper safeguards to replace automatic provisions," Moses said.