Melbourne and Sydney lawyers are among the 34 new partners of the global firm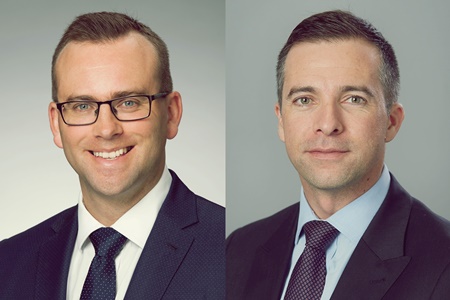 Two Australian lawyers are among the 34 new members of the global K&L Gates partnership.
Christien Corns and Gordon McCann have been named partners by the top American firm. Among the newly promoted partners, Nick Williams and Mark Tan in Singapore and Amanda Darling in Charleston, are also Australia-qualified lawyers.
Corns, who is based in Melbourne, is a litigation expert. He has extensive experience in insurance, professional indemnity, and large estate litigation. The lawyer – who joined legacy national firm Middletons in 2004 – also advises clients on defamation, contempt, and related media issues.
Sydney-based McCann specialises in corporate law. He has particular focus on private-treaty M&A, divestments, and investments in the Australian mid-market. He typically acts in transactions valued between $30m and $300m. McCann has worked at Allens Arthur Robinson and at Baker McKenzie. He joined K&L Gates from Sparke Helmore in early 2016.
The promotions follow's K&L Gates' double-partner hire in Melbourne in January, when it appointed partners Luke Westmore and Zac Kerr from Mills Oakley.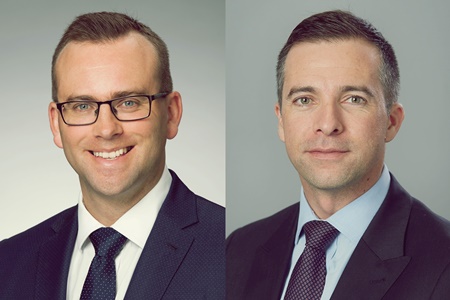 Christien Corns and Gordon McCann
The other new K&L Gates partners are:
Berlin, Germany
Dr Martin Berg
Dr Michael Thomas Melber
Boston, Massachusetts, USA
Kenneth Holston
Christopher Valente
Brussels, Belgium
Charleston, South Carolina, USA
Amanda Darling
Andrew Lloyd
Charlotte, North Carolina, USA
Justin Carpenter
Christopher Walker
Chicago, Illinois, USA
Dallas, Texas, USA
Jennifer Klein Ayers
Joshua Skora
Dubai, UAE
London, UK
Catherine Adam
Martin King
Jennifer Marsh
Milan, Italy
Munich, Germany
Dr Martina Ortner
Dr Philipp Riedl
New York, New York, USA
Caitlin Beer
Joseph Valenti
Seattle, Washington, USA
Elizabeth Crouse
Scott McJannet
John Wilson
Singapore
Christopher Tan
Mark Tan
Nick Williams
Tokyo, Japan
Washington DC, USA