For Nick Nichola, remote working must be balanced with in-person interactions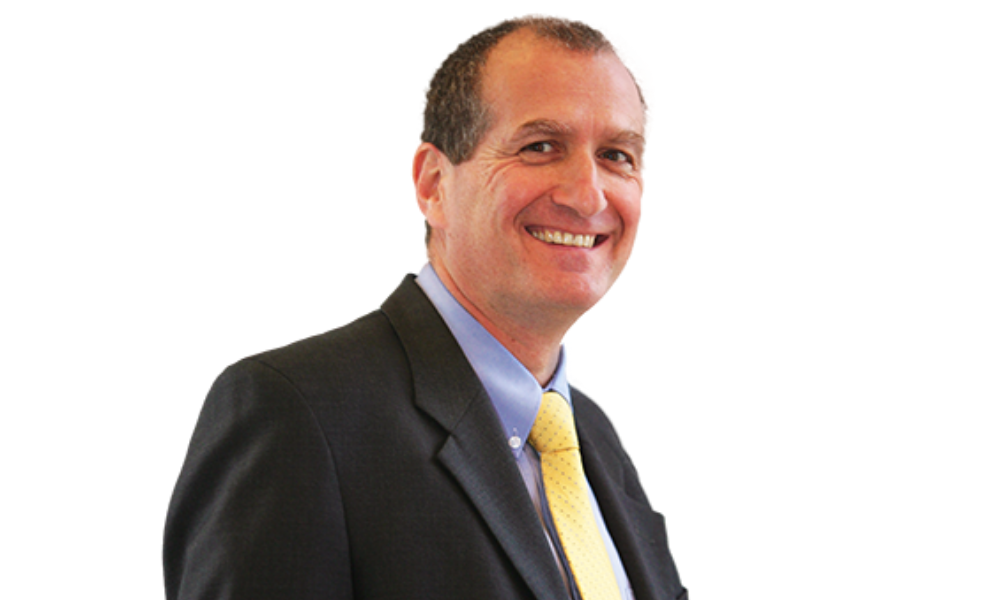 Over the pandemic period, K&L Gates Australia managing partner Nick Nichola has had the opportunity to help lead change within the firm in response to COVID-19. As flexibility became increasingly important within the profession, he pitched in on crucial initiatives like the improvement of K&L Gates' parental leave policy.
However, while he acknowledges the benefits of remote working, Nichola believes that it needs to be balanced with in-person collaboration, which brings its own significant benefits particularly to young lawyers who thrive on the mentorship and guidance senior practitioners can offer through meeting face-to-face.
In this interview, Nichola talks his love of Roman history, what he loves about being a leader and how trusting in people "always goes a long way."
What made you choose a career in law, and what's your favourite part of the job?
There was nothing scientific initially about my decision – my two best friends at school wanted to study law, and I thought it was a good idea at the time! It's a little while back now, but there were probably a few reasons which drew me to the profession: mainly, it was the combination of analytical, problem-solving work overlaid in a commercial context. I was excited by the idea of tackling complex problems for clients, identifying key risks and helping them achieve commercial solutions.
Now that I am in a leadership/management role, I really enjoy supporting and helping others achieve success by helping them advance in their careers. It gives me tremendous joy to be able to make a contribution to someone else's progress.
What has been your proudest accomplishment in the last year or so? What's the biggest lesson you learned in the past year and what advice can you give fellow lawyers about it?
There are many things we have accomplished as a firm in the past year. The one that makes me proudest was the launch of our enhanced parental leave policy for the Australian offices of K&L Gates. Beyond increasing paid parental to 26 weeks, the provision of support to parents going through fertility treatment, the explicit incorporation of flexibility around how leave is taken and the continuation of superannuation payments during unpaid leave (amongst other enhancements) have been received so positively throughout the firm. The expressions of gratitude I have received from lawyers, allied professionals and partners demonstrated to me that having input from across the business to help shape the policy was crucial for such important changes.
I did not need to be taught to have faith in our people's ability to continue to get the job done, but I did have concerns over the impact of ongoing remote working on efficiency. Needless to say I have seen once more that no matter the obstacles, a smart, dedicated and resilient workforce will always find ways to delight our clients. So I guess the lesson I have learnt is that trust always goes a long way and I am grateful that as a firm, we trusted in our people.
We're (hopefully) finally stepping out of the shadow of COVID – what do you think has been the pandemic's most important effect on the legal profession?
I think the realisation that the profession can continue in a virtual world and that in fact we can gain many efficiencies by adapting to remote working – think virtual courtrooms – is the most obvious effect. Having said that, I do think it's important to not forget that our profession is one that is fundamentally built on relationships, both with our clients and our colleagues. So while we may marvel at what we are able to achieve when working remotely and communicating virtually, much of which occurred out of necessity, we risk losing the deep connections which are forged through in-person interaction if we don't devote time to it.
So, in the hybrid working model world in which we now live, the challenge for all organisations will be to find the right balance between remote and in-office working.
What challenges can we expect in the industry as we transition to the "new normal"?
So many people have enjoyed the benefits which have come from remote working – less commuting, more family time and perhaps the ability to squeeze in some personal errands – that there is a strong desire to continue such arrangements when the necessity to do so created by the pandemic may have passed. As a leader and a believer in the intrinsic benefits of working together in person, my challenge is to ensure our people also understand the benefits to themselves, their colleagues and clients of coming together face-to-face. Clearly, a balance must be achieved to ensure flexibility is supported while still attaining the enormous benefits of on the job learning and important contributions to organisational culture, which are both driven by having people working together in person.
A question still remains as to whether remote working over the past couple of years might lead to a gap in the skills of young lawyers because they haven't had the close mentoring and guidance that comes from physically working side-by-side with more experienced colleagues.
What's on the horizon for the profession in the coming year?
We're off to a flying start and all the signs are there for strong client demand to remain for some time to come. As we've seen, finding additional resources in such a market is difficult, not just because borders are now open, but because there are so many other opportunities for well-trained lawyers beyond a traditional private practice role. It is incumbent on law firms to continue to provide excellent learning opportunities through quality client work, enable the flexibility which allows people to have a rewarding career and a rewarding personal life, and offer a supportive culture which promotes a sense of belonging.
What are you looking forward to the most in the coming year?
As borders open and lockdowns fade to a distant memory, I am excited to reconnect in person with colleagues, clients and friends. Although the pandemic taught us that we can carry on our business with remote working and virtual meetings, nothing matches the value of face-to-face interactions. It is something that I have sorely missed over the past couple of years and have been energised by the opportunities I have had already to get together in person once again.
If you were given an opportunity to spend a day with anyone (living or dead), who would it be and why?
A Roman legionnaire. I am fascinated by ancient history – Egyptian, Greek and Roman in particular. Rome is my favourite city in the world, and to be able to spend a day with someone who could recount a day in the life of a soldier who would spend most of his adult life until death in the service of Rome would be truly fascinating. I am currently reading a book about this very topic, so to have a first-person account of it would be terrific.
Nick Nichola is one of the judges for the 2022 Australasian Law Awards.