MoFo adds three partners to strengthen China capabilities… Eversheds Sutherland hires mining head, team from Hogan Lovells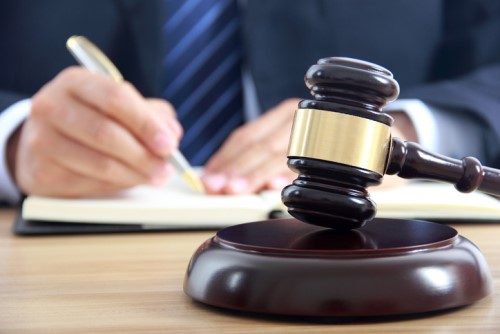 Global firm Kennedys has continued the expansion of its KLAiM virtual defence lawyer with an Australian launch.
The web-based platform brings the combined knowledge of the firm's global team of lawyers together. It is part of the firm's Innovations Tool Kits.
While the aim of tools like KLAiM is to enable clients to only use lawyers when they really need to, partner and head of innovation Richard West says it does make sense for the firm.
"Although seemingly counter-intuitive for a law firm, we believe that this approach offers business benefits for both our clients and ourselves," he said. "This has helped us to continue to build relationships with our clients and gain additional market share; while also helping our clients to rapidly reduce their reliance on lawyers."
The Australian launch follows the original UK product which has since been adapted for international markets including the US, Bermuda, and Hong Kong.
For Australia, KLAiM is based around Queensland's Personal Injuries Proceedings Act 2002 (QLD), although it can be readily adapted for other states and jurisdictions.
"The Australian extension of KLAiM is built to allow rapid development for all Australian jurisdictions and we are already seeing significant interest from local insurer clients," said Sydney partner Matt Andrews.
MoFo adds three partners to strengthen China capabilities
Three new partners have joined Morrison Foerster's offices in China, adding strength to its capital markets, corporate, and private equity teams.
Ke Huang joins the Hong Kong office as a capital markets partner while Ruomu Li and Lucy Lu have joined the corporate practice, based in Shanghai and Beijing respectively.
Their combined experience provides additional capabilities to the firm in the areas of Hong Kong and U.S. capital markets, and People's Republic of China (PRC) corporate and Private Equity and Venture Capital (PE/VC) transactions.
Eversheds Sutherland hires mining head, team from Hogan Lovells
A team from Hogan Lovells including a practice head has joined Eversheds Sutherland in South Africa.
The lawyers provide the firm with a new mining and infrastructure team, led by partner Warren Beech who held a similar role at Hogan Lovells. A second partner and two senior associates complete the team.
"We are looking forward to providing a range of multi-disciplinary services to the mining and infrastructure sectors through the various like-minded and aligned legal practitioners at Eversheds Sutherland, both in South Africa, the rest of Africa, and globally," commented Beech.