The Sydney-based lawyer is a seasoned patent litigator with a focus on the life-sciences sector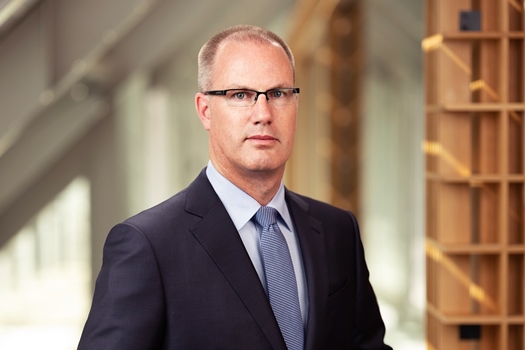 Jones Day has appointed Andrew Rankine as a partner.
The Sydney-based lawyer joined the firm from Ashurst, where he was promoted to partner in 2017. He was also previously a special counsel at DibbsBarker.
Rankine is a seasoned patent litigator with a focus on the life-sciences sector. He has extensive experience managing complex and high-profile patent disputes, including for pharmaceutical, biotechnology, and medical devices sector leaders.
He advises life-science companies on IP portfolio management, freedom to operate, patent validity, patent term extensions, and related matters. He helps clients navigate Australia's therapeutic-goods regime, Commonwealth Government reimbursement system, and Pharmaceutical Benefits Scheme.
"Andrew comes to Jones Day with successful experience working on complicated patent disputes across multiple industry sectors," said Anthony M. Insogna, who leads Jones Day's global Intellectual Property Practice. "That experience will benefit Jones Day clients that operate in Australia where patent disputes play a crucial role in the life-sciences sector."
John Emmerig, Jones Day's partner-in-charge of Sydney, said that Rankine's experience with Australia's life sciences companies will be a valuable asset as the firm continues to grow and serve clients in the region.
"Andrew's arrival sends a clear message that Jones Day remains committed to providing our clients access to the top-tier IP legal talent in the region. He is a very good fit for us, and I look forward to his contributions," said Chris Ahern, who leads the global firm's operations in Australia.