Since then, Nick Stretch has been recognised as a Best Lawyer in several fields of law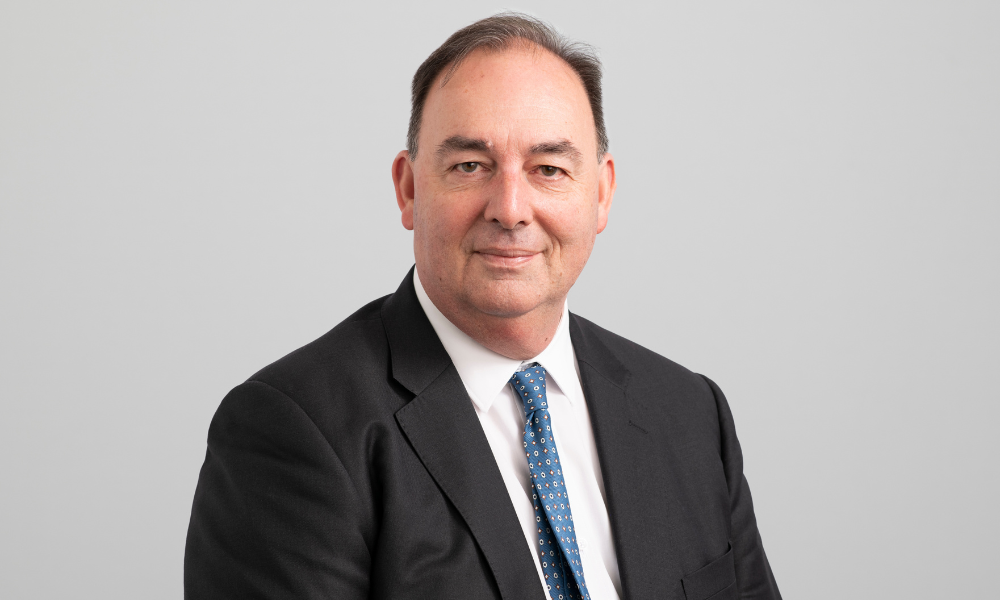 Nick Stretch was faced with a crossroads as he wrapped up his school years in 1977. In the midst of a recession that was seeing high unemployment rates, he had two options—to go into the army or get into law.
Fortunately for Stretch, he was accepted into law school, and since then, his legal career has flourished. He was recently named among the Best Lawyers in Australia in the fields of corporate law and insolvency and reorganisation law. In March, his firm Nick Stretch Legal merged with Partners Wealth Group to establish Partners Legal Solutions – of which Stretch is presently managing partner.
In this interview, Stretch discusses his take on flexibility at work, lawyers losing a sense of belonging to the profession and JS Bach's composing skills.
What made you choose a career in law, and what's your favourite part of the job?
When I was finishing school in 1977 there was a recession with high unemployment. It was either law or the army. Lucky I got into law school!
What is going on at the organisation? Are there any new programs and initiatives that you're particularly interested in?
We launched Partners Legal Solutions on 1 March. Being part of a wealth management group gives rise to huge synergies – we can deliver seamless and holistic wealth management and estate planning solutions to Partners Wealth Group Clients.
We can provide capital funding as well as legal solutions to our corporate clients. We have created a virtuous circle where capacity meets opportunity to provide the solution (hence the name!)
What tech-related initiatives adopted by the organisation, if any, are you most excited about?
Our business model has been cloud-based, paperless and flexible for over a decade. This allows us to accommodate lawyers whose lifestyle will not permit them to participate in a traditional employment model. A lot of firms think that flexibility means allowing employees to work from home for part of the week – that's not what we think of when we talk about flexibility. For us, flexibility is not knowing when or where you will be working on any given day and being able to switch your options using technology that means zero impact on productivity.
What has been your proudest accomplishment in the last year or so? Or
The launch of Partners Legal Solutions has been the most significant achievement of the past year. The combination of legal and capital solutions is bringing enhanced results to our clients and our lawyers.
What should the profession focus more on?
There has been a gradual erosion of our sense of belonging to a profession over the 38 years of my career. This is regrettable and has left a lot of lawyers feeling less supported than is desirable.
What are the challenges you expect in your practice, and in the business of law in general, going forward? What challenges are particularly pressing in the country's legal industry?
It seems to me that many firms are imposing almost unreachable expectations on staff. There is a reason why many lawyers are turning to what they perceive to be less demanding, in-house roles. If unrealistic expectations are set in the private profession, then lawyers are hardly ever able to achieve their targets and almost never enjoy the satisfaction of a job well done.
Practising law should be a delight. In what other job do you get paid (handsomely) to learn new things? Why do so many lawyers have such a bleak view of private practice? We must redevelop the sense of collegiality that once characterised the profession.
What are you looking forward to the most in the coming year?
I am looking forward to recruiting lawyers for our fast-expanding business.
If you were given an opportunity to spend a day with anyone (living or dead), who would it be and why?
Thomas Jefferson – his ability to think at a strategic level and then articulate his thoughts with such elegance is astonishing. If not Thomas Jefferson, then I would choose JS Bach whose ability to compose intricate musical parts that each have independent structure, yet combine into a transcendent whole has been equalled only on rare occasions and never exceeded.