Harvard Law School accepted 55 students who transferred from other schools in 2015, according to data recently released by the American Bar Association.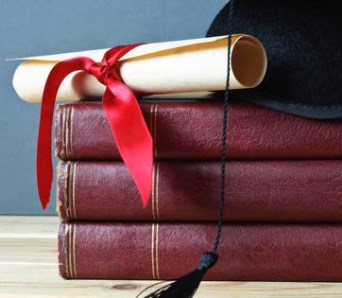 (Bloomberg) -- Harvard Law School accepted 55 students who transferred from other schools in 2015, according to data recently released by the American Bar Association. In the four prior years, the school never took in more than 35 transfer students. Harvard Law is one of the most exclusive law schools in the country, with its pick of the very best future lawyers in America. Class sizes generally hover at 560. Why did Harvard decide to accept so many additional transfer students last year?

"This summer's applicant pool had exceptional academic and professional strength," said Jessica Soban, chief admissions officer. Harvard could be taking in new students at a higher rate than before simply because it can. Harvard ties with Stanford as the second-ranked law school in the country, according to U.S. News and World Report, and it consistently draws applicants with nearly perfect credentials.

Still, there could be a different explanation for Harvard's new appetite for transfers: Other schools' current students are a safer bet than new applicants. If Harvard was not confident that it could draw enough good students from the incoming crop of law applicants to maintain enrollment numbers and test scores, it might look to students who were already at the top of classes at other schools.

"From a revenue standpoint, if [Harvard] wants to insulate itself against a slightly smaller class this year, having 20 more transfer students helps them do that," said Jerome Organ, a law professor at the University of St. Thomas in Minnesota, who has studied the transfers.

Michelle Deakin, a Harvard Law spokeswoman, said the choice to accept more of those students was not related to the volume of [first-year] applications the school received.

American law schools have been staring at increasingly disheartening numbers in the last five years. In 2015, the law school applicant pool shrank to its lowest size in 15 years. Fewer people entered law school last year than at any point in the last four decades.

What has been especially scary for administrators is that the most qualified students are becoming rarer in law school classrooms. People with high scores on the Law School Admission Test, the entrance exam for law schools, made up 41 percent of first-year classes in 2010. Now, just 33 percent are high scorers. Less-prepared students have taken their places: Low LSAT scorers now make up 23 percent of law students, up from 14 percent in 2010.

The influx of low-scoring students has most obviously affected the bottom half of law schools. Many have lowered standards in order to maintain class sizes.

Harvard Law can avoid doing that by plucking talent from competitors. The typical GPA of the 55 transfer students that went to Harvard in 2014 was 3.9, which is higher than the median GPA for the school's entering class.

Clearly, Harvard Law is not buckling under the pressure of Americans' growing disinterest in obtaining law degrees. But the fact that it is reaching deeper into an auxiliary pool of future lawyers may signal just how bad things are getting in the world of legal education.