New board governance solution launched by MinterEllison… Norton Rose Fulbright helps bankers with capital markets law… Social media undermines rule of law says England's most senior judge…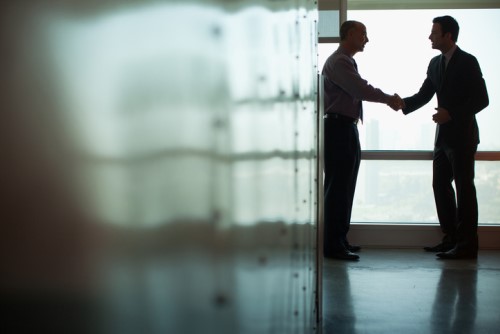 International firm to close after 83 years
An insurance focused international law firm which opened in 1933 is to close following a turbulent period in which it lost many partners.
Sedgwick LLP told staff this week that it will close at the end of the year and said that it believes the best way for its lawyers to continue offering great service to clients is for them to move to other law firms.
The firm has lost 35% of its headcount in 2017 including a team in Bermuda who defected to Kennedys last month.
There were talks of a merger with leading insurance-sector firm Clyde & Co but it failed to materialize. This, according to Law360.com was due in part to the large amount of capital owed to many of the 45 partners who have left the firm this year.
As well as its US headquarters in San Francisco, Sedgwick has nine US offices and one in London.
New board governance solution launched by MinterEllison
A partnership between MinterEllison and software firm the Safetrac Group has developed a new solution to help clients with boardroom governance and compliance.
Boardtrac Plus was conceived by MinterEllison partners Tony Dhar, Paul Kallenbach and John Steven and builds on the original Boardtrac which launched in 2012.
"Its capabilities are a first for the Australian market… providing a secure and easy-to-use digital App solution that really simplifies board administration and brings great efficiencies to Directors; especially those sitting on multiple boards," said partner John Steven.
Norton Rose Fulbright helps bankers with capital markets law
Norton Rose Fulbright has launched a Capital Markets Academy in Singapore to help banking professionals with key issues.
The global firm hosted around 50 banking clients at its inaugural training program in Singapore which comprised three sessions focusing on debt capital markets, structured finance including securitisation, Islamic finance and covered bonds, and derivatives.
The sessions were led by NRF partners from Hong Kong, London, Dubai and Singapore.
Social media undermines rule of law says England's most senior judge
The rise of social media is putting judges under "intolerable" pressure according to the most senior judge in England.
Lord Chief Justice Sir Ian Burnett said that people taking to social media to slam the decisions of judges "undermines the rule of law." He told BBC radio's Law in Action that while the judiciary should be open to criticism that is not the same as the abuse that individual judges suffer online.
Sir Ian, who became Lord Chief Justice last month after 9 years as a High Court judge, said that the abuse was beginning to dissuade people from become judges.