International firm grows its Asia-Pac team by a fifth… Study says billable hour is unsustainable… South Korea votes in favour of foreign lawyers… Lawyers' drinking at hazardous levels…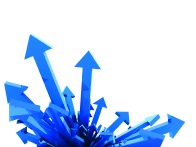 International firm grows its Asia-Pac team by a fifth
Clyde & Co has added 8 new partners to its Asia-Pacific team. With a further addition coming in March it will take the firm's headcount in the region to 51 partners, a 22 per cent rise since the start of 2016. It has also added 41 fee earners in Australia and five fee earners in Asia. These, along with the new partners and business services staff will take the total number of staff at Clyde & Co in the Asia Pacific region to approximately 420.
In Sydney, new partner Michael Tooma will lead the OHSS practice having joined from
Norton Rose Fulbright
along with Alena Titterton, OHSS; and insurance partners Christopher Smith, David Amentas, David Lee, Lucinda Lyons and Michelle Dunne. Marcus O'Brien has become a partner in the insurance practice in Melbourne and Andrew Gray has joined the marine practice in Singapore.
Study says billable hour is unsustainable
The top law firms are charging such high fees that access to justice is being affected. That's according to a newly-released study by the UK's Centre for Policy Studies which says that a lack of both transparency of fees and effective competition is pushing fees higher. Noting that the current hourly rates for a partner at a top City of London firm exceed £1,000 (AU$2,053) the study's author, legal costs expert Jim Diamond commented: "The billable hour is an outdated and unsustainable billing method for legal services to continue. Alternative billing methods must be considered and legal procedure must be simplified to ensure that the legal market place thrives in the long term, and the price of law is not punitive."
South Korea votes in favour of foreign lawyers
Joint venture law firms in South Korea will be able to hire domestic lawyers and foreign law consultants to consult on both domestic and foreign legal matters. The country's parliament voted to amend the Foreign Legal Consultant Act late last week which will also allow foreign lawyers to enter the country for the short-term management of international mediation cases. KBS World Radio reports that there was concern over the restrictions on voting rights of foreign law firms in joint ventures in the country and in their choice of JV partner firms.
Lawyers' drinking at hazardous levels
A study conducted by the American Bar Association has found that a sizeable proportion of lawyers are drinking excessive alcohol. One in three practicing lawyers is drinking at a level considered hazardous and which could lead to dependency. The study, in conjunction with the Hazelden Betty Ford Foundation, also found that 28 per cent are suffering from depression and 19 per cent report anxiety at some point in their legal careers. Almost 15,000 lawyers of both sexes and across age ranges were polled, although those aged 31-40 made up the largest single age group. The results were published in the Journal of Addiction Medicine.