Ashurst weighs remuneration changes… Indian law firms open to foreign competition… Cosby switches law firms for sex allegations suits…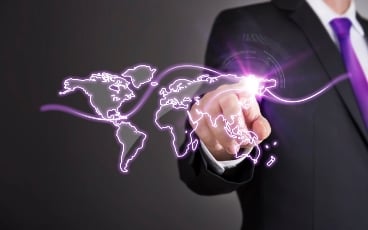 International firm expands Asia-Pac footprint
International law firm Taylor Wessing has opened a new office in Hong Kong and announced a formal association with local firm HM Chan & Co.
The Taylor Wessing branch will be headed by corporate partner Dr Jakob Riemenschneider who is relocating from Germany. He is a fluent speaker of German, English and Mandarin and has extensive experience advising European and Asian clients. Riemenschneider will work closely with HM Chan & Co managing partner Mark Chan.
The new office and association builds on Taylor Wessing's existing Asia Pacific footprint which includes more than 950 lawyers in South East Asia operating through its ASEAN+ Group.
The firm's managing partner Tim Eyles said that the new Hong Kong office is part of the firm's international expansion plan which has identified Asia as ripe for inbound and outbound opportunities.
Ashurst weighs remuneration changes
Following a 19 per cent drop in PEP, partners of Ashurst are being asked to vote on a range of changes to their remuneration package. That could mean adjusting the firm's lockstep ladder, larger pools of profits open to fixed-share partners, and a new performance-related bonus scheme.
There have been two years of declining global profits at the firm together with a recent change in upper management with Sydney's
Paul Jenkins
elected managing partner.
Indian law firms open to foreign competition
Law firm representatives at a meeting of the Society of Indian Law Firms this week seem to be broadly in favour of allowing foreign law firms to practice in the country, with some conditions.
Legally India reports that the members are keen that there should be a three phase process which will allow domestic law firms to prepare for the competition and operate on a level playing field.
Phase one would enable Indian law firms to advertise and market themselves and form LLPs; phase two would allow foreign firms to practice only foreign law; phase three would allow foreign firms to practice Indian law too.
The Bar Council of India has drawn up draft rules which would allow conditional access to the market for foreign firms.
Cosby switches law firms for sex allegations suits
American entertainer Bill Cosby has replaced law firm
Quinn Emanuel
Urquhart & Sullivan with entertainment specialists Liner LLP according to the Daily Mail.
Cosby is facing a string of civil lawsuits claiming that he molested women and these will now be defended by Liner's litigation head Angela Agrusa. It's understood that Quinn Emanuel & Sullivan may continue to be involved in a criminal case alleging sexual assault by Crosby which is due to return to trial in Philadelphia.