Singapore PM calls for lawyers to be trained for the future… Paralegals in demand…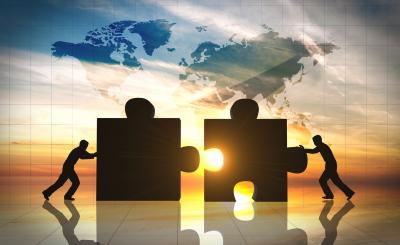 Insurance M&A lowest since 2013 says law firm study
Global M&A activity has fallen to its lowest level since 2013 according to a study by Clyde & Co.
The international law firm's research shows that there were 387 deals completed in 2016, down 13 per cent from a year earlier which global head of the firm's corporate insurance group, Andrew Holderness, said was a bumper year.
"Market conditions for insurance businesses have not improved during the last 12 months and if anything have got worse, particularly in the last six months. In this environment it is becoming increasingly difficult to tread water and stay afloat, let alone move ahead of the competition by delivering the growth that shareholders expect," Holderness said.
Asian transactions remained strong with Japanese insurers seeking outbound opportunities and China focusing mainly on domestic deals as restrictions on currency outflow and insurance companies' assets eased international acquisitions.
Twelve of the top 20 deals by value in 2016 involved an Asian insurer.
Insurtech was another key trend with insurers investing U$1.7 billion into the sector worldwide.
Singapore PM calls for lawyers to be trained for the future
With the challenges of new technology and disruption for the legal profession, lawyers in Singapore should receive cross-disciplinary training.
That was the message from the city-state's prime minister Lee Hsien who spoke at the opening of the new law school at Singapore Management University yesterday.
"We wanted a law school that would provide a rigorous legal education, coupled with exposure to other disciplines, such as business, economics, accountancy, social sciences or information systems," he told the Straits Times.
Mr Lee also confirmed the government's support for law firms including investment in legal profession innovations and business support for smaller firms.
Paralegals in demand
Paralegals are set to be more in demand in the coming year according to a survey by legal recruiter
Robert Half
.
The poll of lawyers in the US found that 1 in 5 are planning to increase their hiring of paralegals in the next 12 months with just 4 per cent expecting to reduce the number.
"Law firms and corporate legal departments are increasingly hiring paralegals to enhance legal services while controlling costs," said Charles Volkert, senior district president of Robert Half Legal. "Paralegals with advanced education and experience in high-demand specialties will see the greatest employment opportunities and earning potential."
When asked about qualifications that are sought by law firms when hiring paralegals, most said a certificate of completion of a paralegal education program approved by the Bar Association; bachelor's degree was close behind; followed by associate degree.