Swift introduction of short-term measures is needed to combat the COVID-19 crisis, top firm's lawyers say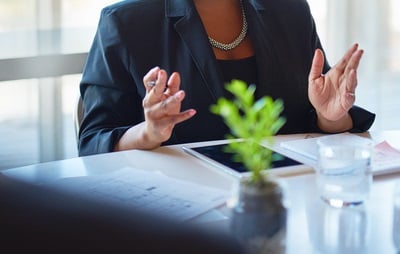 Insolvency experts are calling for a temporary moratorium on insolvency law to help directors and businesses amid the coronavirus pandemic.
Michael Hughes and Brendon Watkins, MinterEllison insolvency partners, said that the government has no time to waste and must introduce short-term measures now. Hughes and Watkins said that the government cannot afford to wait to see whether economic stimulus will be effective.
"Given the speed and uncertain nature of the financial impact of COVID-19, we believe there is a strong argument for a temporary moratorium on insolvency laws," Hughes said. "Short-term measures should be introduced to remove pressure from directors, so they can properly focus their efforts on the task at hand: saving businesses, employment and trade, even though they are expected to enjoy the support of the lender community."
On Thursday, the Australian government signalled that it will soon introduce what it calls a "safety net" package for the country, headlined by an emergency rate cut by the central bank and other efforts to prop up income and businesses.
Hughes suggested that the moratorium period for insolvency laws could commence retrospectively from 27 February, when the government announced that the COVID-19 crisis is a pandemic, and continue to a nominated date that's subject to extension. During this period, select debt-recovery processes would be suspended and insolvent trading laws would be modified to apply only to debts incurred before and after the moratorium period.
"The 2017 safe harbour reforms have shifted the dial, but in the face of an unforeseen national crisis, the question must be asked whether they are fit for purpose, or can otherwise be activated as quickly as they need to be," Watkins said.
The MinterEllison experts proposed a framework featuring four major parts, which are debt recovery suspension, statutory demand suspension, possible third-party property suspension, and insolvent trading.
To manage the reform and avoid abuse, they said that the temporary measure would only apply to prevent directors being subject to civil liability in the event of a subsequent liquidation. The moratorium would not apply to claims of fraudulent conduct, such as the kind found in the Kleenmaid judgment.
"This is different to the [global financial crisis], where government and other demand side stimulus could be relied upon over the medium to long term. Now there are challenges to both supply and demand," Hughes said. "Any response must leave directors in the best possible position to stay in control and safely guide their companies through what is hoped to be a short- to medium-term crisis — a crisis that will end, even though the date cannot be predicted and will be different for every industry and business within it. Our laws and policy settings should be focused on achieving that objective, rather than calling in the administrators."