The project will "transform Sydney for generations to come," a lead partner says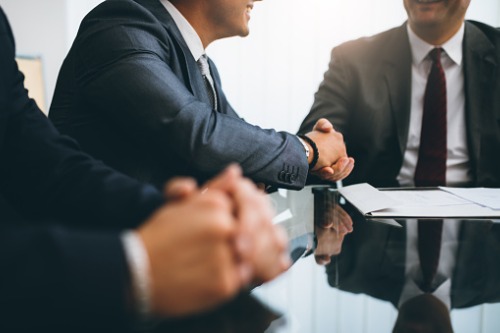 MinterEllison has confirmed its role in a deal it says will be transformative for Sydney.
The leading firm advised MTR Corporation and Metro Trains Sydney (MTS) on the extension of the Sydney Metro Northwest Line. The extension will include the Sydney Metro City and Southwest projects, it said.
The new contract, worth $3.7bn, includes a $1.7bn component for new metro trains and core rail systems, as well as a $2bn component for operations and maintenance of the combined lines until 2034.
"MinterEllison provided, from the get-go, a focussed and dedicated team supporting the MTR and MTS teams through all stages of review and analysis, negotiation and finalisation of the large suite of highly complex documentation throughout various levels of the contracting chain," said Rodney Chen, principal legal adviser for projects and international business at MTR.
Chen said that the work included "conceptualising a range of novel and difficult contracting solutions."
James Nicholls, senior legal adviser at MTR, also had praise for MinterEllison's work.
"Not only was MinterEllison's work technically exceptional, but the team also integrated seamlessly with the MTR and MTS legal, technical and commercial teams to provide coherent advice and solutions aligned across all streams," Nicholls said. "MinterEllison have built a strong and trusted relationship with the MTR and the MTS teams, and we look forward to working with them closely as we move into the delivery phase of this exciting project."
Owen Cooper, lead partner for MinterEllison on delivery aspects of the project, and Jonathon Williams, lead partner advising MTS, highlighted the significance of the project.
"This is biggest public transport project in Australia, involving greenfield and brownfield components, delivery activities in parallel to ongoing rail operations, all within the framework of an innovative extension to an existing PPP and the procurement rigours that such approach brings. It has been great to see our teams across Melbourne, Brisbane, Sydney, Canberra and Hong Kong offices rise to the challenge over the past three-and-a-half years to achieve this fantastic milestone," Cooper said.
"The metro extension will transform Sydney for generations to come, and we are delighted to have been able to assist them over the journey," Williams said.
In addition to Cooper and Williams, the team also included Elisabeth Moran, Sian Keast, Tim Mitchell, Seles Ng, Sam Rafter, Phoebe Roberts, Safeera Moosa, Deanna McMaster, Luke Trimarchi, Clare Turner, Peter Block, Chris Devine, Ashley Murtha, Jennifer Cohen, Desiree Chong, Barbara Mok, Carey Young, Greg Carfoot, Marjorie Daley, David Moore, Melissa Lai, and Sarah Hampson.