"Regular assessments and well-devised and implemented policies are key," the IBA president says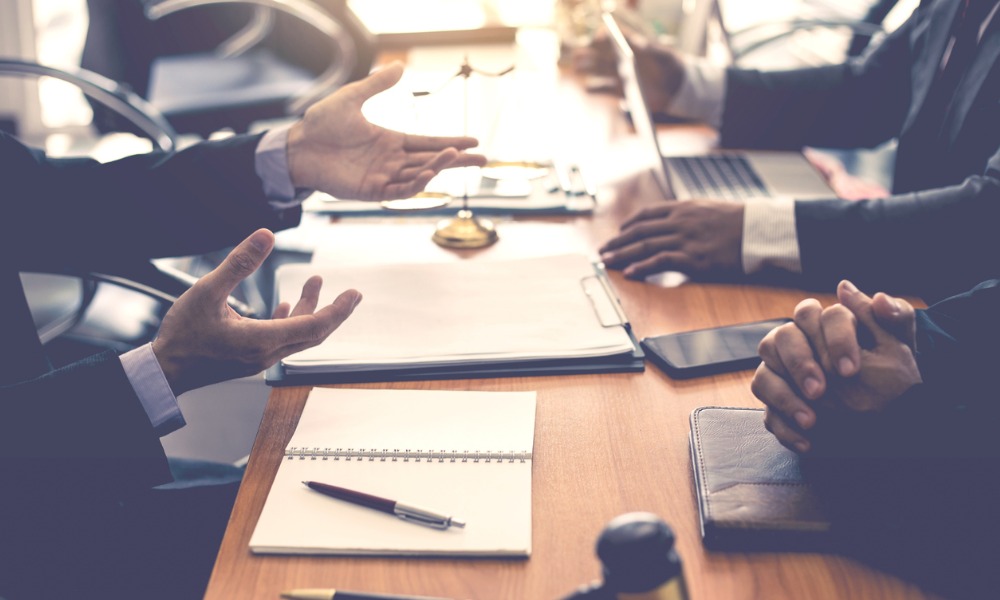 The International Bar Association's (IBA) COVID-19 Legal Policy Taskforce has published a report that outlines 10 principles that legal workplaces need to adopt to address the issue of mental wellbeing in the profession.
"The COVID-19 pandemic has forced many to evaluate what is most important in life and how our careers contribute, or not, to our mental wellbeing and sense of purpose. This report could not be more timely or relevant. Raising awareness and open dialogue and communication are fundamental for change to occur," IBA President Sternford Moyo said. "But this must not be where we stop. Regular assessments and well-devised and implemented policies are key."
Entitled Mental Wellbeing in the Legal Profession: A Global Study, the report detailed the results of IBA's survey of over 3,000 legal professionals and over 180 legal organisations to determine mental wellbeing trends in the industry. Findings revealed that women, the youth, those who identify as ethnic minorities and those with disabilities were especially affected by challenges to mental wellbeing.
A total of 41% of respondents continued to be hampered by the existing stigma against discussing mental wellbeing – a concerning trend observed by the IBA earlier this year.
"It is our hope that the mental wellbeing principles set out in the report will aid the legal profession in urgently responding to the crisis. For solutions to be implemented there must first be acknowledgement that mental wellbeing matters and that it does not denote weakness," said Deborah Enix-Ross and Steven Richman, co-chairs of the IBA COVID-19 Legal Policy Taskforce.
The 10 principles developed by the taskforce are as follows:
mental wellbeing matters
mental wellbeing is not weakness
raising awareness is fundamental
a commitment to change, and regular continuing assessment, is needed
policies matter
maintain an open dialogue and communication
address systemic problems
recognise intersectionalities
share good practices
learn from others
The report highlighted the importance of a top-to-bottom collaborative effort in crafting and implementing policies for mental health. It also identified certain working practices that contributed to mental health problems among lawyers, such as limited or non-existent managerial training, bullying, harassment, sexism, racism, unsustainable working hours and high billing targets.
"Legal organisations should acknowledge the impact poor mental health has on the profession, as lawyers who are struggling may not be able to serve clients to the best of their ability; and recognise that employers, regulators and professional bodies have a duty to protect and promote the health of their employees and members," the IBA said. "The difficulties experienced by specific groups, including younger, female, ethnic minority, and legal professionals with disabilities, must be better understood and acknowledged by the legal community. Law firms must make a sustained and meaningful effort to foster equality, diversity and inclusion within the workplace."
Motta Fernandes Advogados senior partner Horacio Bernardes Neto, who was Moyo's predecessor as IBA president and who spearheaded the launch of the organisation's mental wellbeing taskforce, praised the report's aim of raising awareness regarding a global crisis for members of the legal profession.
"The conclusions and principles contained in this report represent an important step in addressing the global crisis in lawyer mental wellbeing. Being able to bring people together from across the world to share their experiences, knowledge and expertise has been crucial in amassing the data for this report," the Brazil-based lawyer said. "I am impressed by the cooperation of international colleagues to be frank in their responses so that our profession may face and remedy this crisis."
The Mental Wellbeing in the Legal Profession: A Global Study report was released on Tuesday in line with IBA's Global Showcase week. The organisations that participated in the study included bar associations, law societies, in-house legal departments and law firms.