Superannuation class action is coming says Slater and Gordon… Stephenson Harwood makes senior hire in Singapore…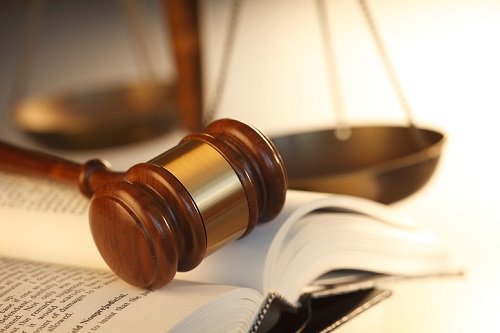 HSF takes key legal role in Western Sydney Aerotropolis
Herbert Smith Freehills will be advising on all aspects of the master planning and development of the Western Sydney Aerotropolis.
The development will be a major part of the Western Sydney International airport (Nancy-Bird Walton Airport) which is currently under construction; and will be a thriving economic hub which will attract significant investment from the aerospace and defence sectors.
The Herbert Smith Freehills team is led by partners Nicholas Carney, Peter Briggs, David Sinn, David Hugo and Philippa Stone.
"We have assembled a cross-disciplinary team which includes experts on master-planning, property development, infrastructure, value capture, smart infrastructure technology to work with government to realise this opportunity," explained Carney.
Superannuation class action is coming says Slater and Gordon
A class action on behalf of millions of Australians is about to be launched by Slater and Gordon.
Initial claims will focus on excessive fees charged for administering MySuper accounts and the low interest rate members received and fees charged on their cash-only fund options.
MySuper superannuation accounts were intended to be a low-fee and low-fuss account option," said Head of Class Actions Ben Hardwick. "This has not proven to be the case here. We will allege that AMP Super breached its obligations by failing to negotiate the lowest fees possible and that, by contracting with AMP Life to administer the funds, it did not manage this conflict of interest and instead put the profits of related entities ahead of members' interests."
He added that there are likely to be other excessive fee claims regarding AMP Super.
Litigation funder Therium has an in-principle agreement with Slater and Gordon to fund the action.
Stephenson Harwood makes senior hire in Singapore
Stephenson Harwood (Singapore) Alliance has hired Ince's Singapore managing partner for its international trade practice.
John Simpson joins the firm as a partner with almost 20 years' experience advising on marine-related disputes, offshore oil and gas, and international trade.
"John's vast experience in advising on arbitration in Singapore, London, Kuala Lumpur and Indonesia will certainly be an asset, to the firm and our clients, given the exponential growth of arbitration – in Southeast Asia and globally – over recent years," commented Daryll Ng, head of dispute resolution, Stephenson Harwood (Singapore) Alliance.