Dentons hires NRF duo to launch risk consulting business… American Arbitration Association has expanded Singapore office…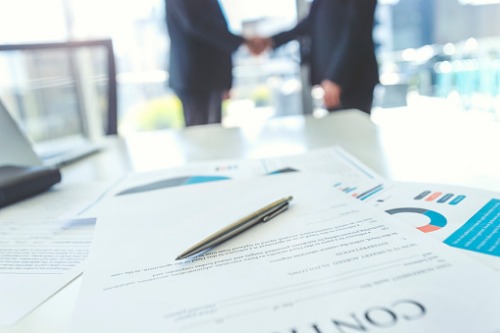 HSF launches joint operation in Mainland China
Herbert Smith Freehills has become only the sixth international law firm permitted to integrate international advice with Chinese law advice under the Shanghai Free Trade Zone's Joint Operation model.
The firm's joint operation with Kewei Law Firm has been approved by Shanghai's Bureau of Justice and will be known as Herbert Smith Freehills Kewei.
The two firms have been working together for some time and the joint operation will include the integration of HSF's ALT China operation.
The firm will be led by founding partner Xu Wenbao, partner Stanley Xie and international partner Gavin Guo.
"Our 30-year China practice is strong with plenty of room to grow," said Asia Executive Partner Justin D'Agostino. "This new licence will transform our business on the Mainland and signals our long-term commitment to China."
Dentons hires NRF duo to launch risk consulting business
Dentons has launched a separate risk consulting business and hired a duo from Norton Rose Fulbright as joint managing directors.
Dentons Risk Consulting aims to support senior management, compliance and risk functions, enabling them to evaluate and enhance their risk management systems and implement change where necessary.
Leading the team are John Davison, who has worked for over 20 years in senior risk and compliance roles in global banking institutions as well as for the UK regulator and as a management consultant; and Christian Blackwell has spent over 20 years as a management consultant, including 14 years with PwC.
"While initially focussed on UK financial services institutions, the flexibility of our model will enable us to service clients outside of this arena, such as the highly regulated and potentially high risk automotive, energy, pharmaceutical, aerospace and defence sectors. We will also be able to review the breadth of our proposition in response to changes in global regulation and economic conditions," said Blackwell.
American Arbitration Association has expanded Singapore office
The American Arbitration Association-International Centre for Dispute Resolution has expanded its Singapore office to become its Asia Case Management Centre, staffed by experienced alternative dispute resolution professionals.
"Singapore has built a reputation as one of the most accommodating and supportive venues in Asia for facilitating international arbitrations," said Michael D. Lee, Vice President of the AAA-ICDR's Office in Singapore. "Singapore's strategic geographical location, neutrality, and commitment to maintaining a legal system that promotes ADR make it an ideal venue for arbitrations and mediations. We look forward to enabling more parties to efficiently and fairly resolve disputes through arbitration and mediation in Singapore."
In 2007, the AAA-ICDR was one of the first anchor tenants to move into Maxwell Chambers, which will continue to provide the state-of-the-art ADR hearing facilities.
Mr K Shanmugam, SC, Singapore Minister for Home Affairs and Minister for Law said that the AAA-ICDR's decision to significantly expand operations in Asia and to locate its regional headquarters in Singapore is significant.
"It bears testament to the growing demand for dispute resolution services in Asia and Singapore's strong position as a leading international dispute resolution hub in Asia and the world. We look forward to strengthening our partnership with AAA-ICDR in the years ahead," he said.