Former Blake Dawson partner returns home to Ashurst… HSF partner to cycle the length of India next year…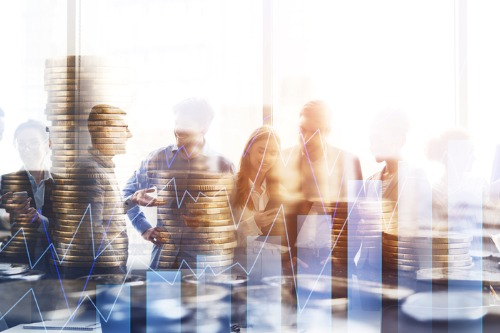 How much does the GC at News Corp earn?
The former Goodwin Proctor partner who is now tasked with keeping Rupert Murdoch's News Corp. compliant has been well rewarded for his efforts.
In a filing to the US Securities and Exchange Commission this week, News Corp. stated that general counsel David B Pitofsky will receive total compensation of around U$3.45 million for 2019.
This includes a 10% increase in salary to $1.1 million, stock awards of $1.135 million, $1.1 million in non-equity incentives, and $121,940 in 'other' compensation.
The filing lists some of the key work that Pitofsky has been involved in in the 2019 fiscal year, including managing global legal strategy, overseeing the company's data privacy compliance program, and managing global litigation including UK newspaper matters and antitrust litigation brought against News America Litigation.
For comparison with the GC's compensation package, News Corp's CFO pay is $4.6 million, executive chairman Rupert Murdoch receives $5.4 million, and CEO Robert J. Thompson pockets an eyewatering $14.7 million.
Former Blake Dawson partner returns home to Ashurst
A former partner of legacy Blake Dawson has re-joined the firm, now Ashurst, in Sydney.
Bill Smith had been in Dubai since 2012, first with Pinsent Masons and then Ashurst. Prior to his move to the Middle East he was with Blake Dawson in Sydney for almost 7 years.
"It is great to welcome Bill back to the Sydney office," said Mark Elvy, head of firm's Asia-Pacific dispute resolution practice. "His knowledge of the global infrastructure and construction disputes sector will further strengthen our infrastructure and arbitration team and our client offering."
HSF partner to cycle the length of India next year
Herbert Smith Freehills partner Chris Parsons has set himself a mammoth task in 2020; he will cycle the length of India in just 45 days.
The head of the firm's India practice aims to raise U$450,000 for the Loomba Foundation, a charity with the goal of changing attitudes that mean discrimination and injustice for widows in India and around the world.
Parsons will start his challenge on February 3, 2020 and will cycle 4,500km over 45 days, from Kanyakumari in the south of India to Srinagar in the north.
"India has become a very special place for me, and it feels like my second home," he said. "Over the last 15 years, I have visited the country over 150 times, spending time with clients, teaching at law schools and engaging in various social initiatives. I am feeling a little anxious as this is going to be a huge mental and physical challenge for me. At the end of the day, I am going to try my best and hope to raise much needed funds along the way."
Donations have been forthcoming and have already surpassed 40% of the target. More details are at https://cyclingwidows2020.home.blog/