The winner of the commission receives $16,500 to develop a new full-length play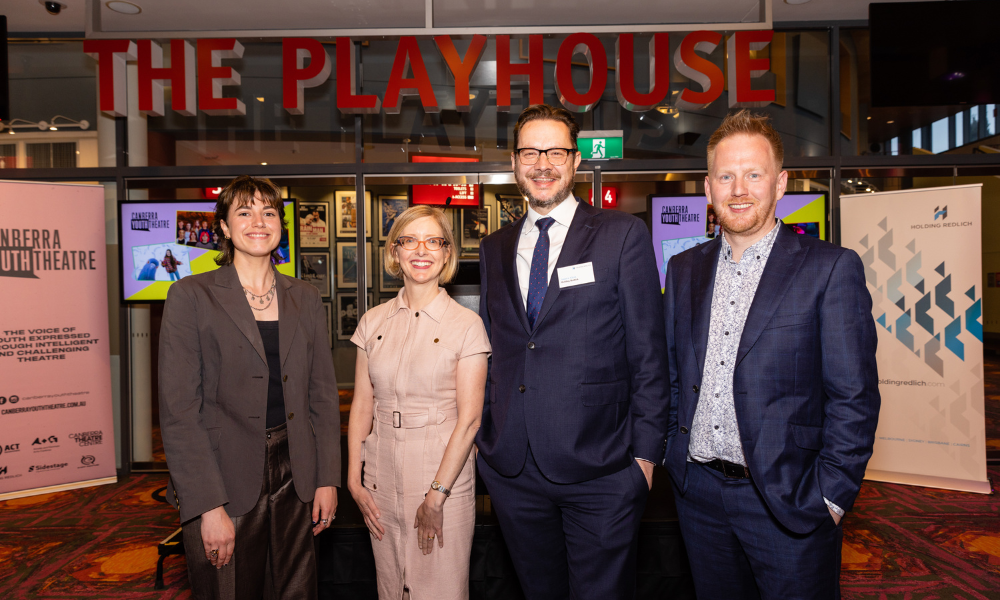 Holding Redlich has helped to sponsor the winner of the Canberra Youth Theatre's 2022 Emerging Playwright Commission winner.
The award acknowledges the work of emerging Australian playwrights under 35 years of age, who "have created a modest body of work, but have not yet been professionally produced by a major theatre company," the firm said. This year's winner, Honor Webster-Mannison, received $16,500 to fund the development of a new full-length play that "brings the voices and stories of youth to the stage."
"We're delighted to be supporting talented young Australians like Honor to be pursuing their passion at a crucial time in their career. We have a long and proud association with the arts, forged by our founder Peter Redlich, and it's a privilege for the firm to be enabling the nation's up-and-coming playwrights to bring their voices and stories to the fore," said Ian Robertson AO, Holding Redlich's national managing partner.
In addition to the funding, Melbourne-based Webster-Mannison will obtain ongoing dramaturgical support, work together with an ensemble of young emerging artists, and join in a series of creative development workshops in Canberra. Finally, their work will be executed in the form of a full-scale production.
Webster-Mannison beat out more than 60 entries to take home the crown; their winning play "explores the lives of young people working in hospitality and the way in which power and authority structures affect their relationships with each other," Holding Redlich said.
Rebecca Duke (ACT) and Jamie Hornsby (SA), who just missed out on the top prize, took home $1,500.
Canberra Youth Theatre CEO and artistic director Luke Rogers described Holding Redlich's three-year sponsorship role as "pivotal."
"The partnership has allowed us to embark on a long-term commitment to supporting talented writers, building professional pathways, and making great theatre for our audiences makes a bold statement for the transformative impact of youth arts on the cultural landscape," he said.