The firm has joined forces with two local boutique firms, boosting its Cairns office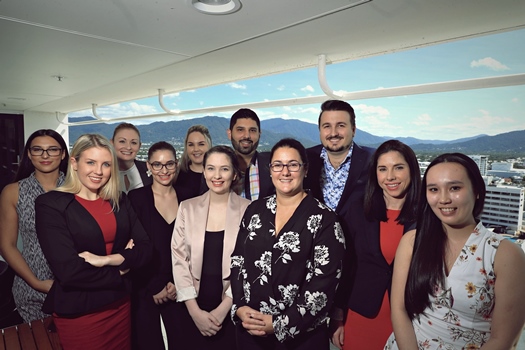 Holding Redlich has shown its commitment to Far North Queensland as it joined forces with Law Solutions and All About Law in Cairns.
The firm has confirmed to Australasian Lawyer that the two boutique firms have merged their practices with Holding Redlich.
Ranjit Singh, formerly managing director of Law Solutions, and Vanessa Maruna, formerly principal at All About Law, were included in the firm's 20-strong senior appointments round announced earlier this month.
Singh, who is now a Holding Redlich partner, brings with him 16 years' experience specialising in property and real estate in the region.
"With projects such as the Global Tourism Hub, the Nova City Development and Cystalbrook's hotel developments on the horizon, it's an exciting time for Cairns," he said.
Maruna, who is now a special counsel at the firm, specialises in planning and environment law.
"We are very pleased that our local team will now have the backing of a national firm and all of the resources that brings," she said.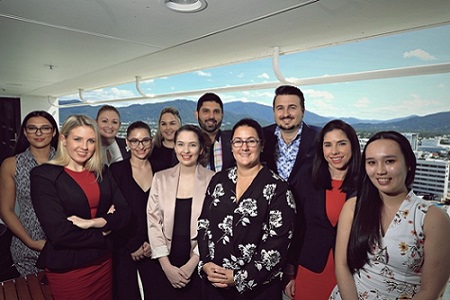 Left to right: Shakira Jade, Marsha Klipp, Vanessa Maruna, Mikayla Gunner, Sophie Keating, Emma Broomhall, Ranjit Singh, Rebecca Macmillan, James Harding, Daleena Hartin, and Lida Li
Holding Redlich said that the Cairns office now has 12 permanent lawyers and support staff. The office opened in October with the full-time immigration practice of Rebecca Macmillan, a registered migration agent, and many of the firm's Far North Queensland clients, a spokesperson said.
Since then, many lawyers from the Brisbane office have spent time working in the Cairns office, including partners Stephen Burton, Rachel Drew, Jenny Humphris, and Suzy Cairney.
The Cairns office now has specialist teams in projects, construction, and real estate; planning and environment law; commercial law; commercial dispute resolution; and workplace relations and immigration law.
"Our focus in Cairns is on our strong areas of practice across our firm nationally – property and real estate, construction, planning and environment, disputes, employment and immigration, and all aspects of commercial law," said Ian Robertson, national managing partner.
"This is a great milestone and further strengthens our commitment to the local region," said Paul Venus, Queensland managing partner. "This expansion means we have a strong team of local lawyers in a broad range of practice areas who are dedicated to servicing our clients across Far North Queensland."
The firm grows in Cairns with the following lawyers and staff:
Previously at Law Solutions
Ranjit Singh – partner
James Harding – senior associate
Marsha Klipp – lawyer
Daleena Hartin – senior conveyancer
Emma Broomhall – conveyancer
Sophie Keating – conveyancer
Mikayla Gunner - administrator
Previously at All About Law
Vanessa Maruna – special counsel
Lida Li – personal assistant
Holding Redlich's Cairns office is on Level 15 of the Cairns Corporate Tower along Lake St.