The about-face comes less than a year after a US$65m cash infusion by premier venture capital firms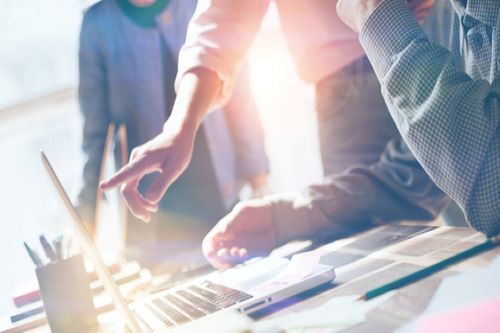 Legal services start-up Atrium is pivoting away from legal services and laying off much of its legal staff.
The about-face comes less than a year after the start-up raised a headline-grabbing US$65m investment round led by Andreessen Horowitz.
In a statement on Monday, co-founder Justin Kan said that the company has "made the tough decision to restructure" in order to "accommodate growth into new business services through our existing professional services network." He said that the pivot to focus on business services impacts its workforce in two ways.
While acknowledging the "dedication," "hard work," "investment," and "knowledge" of its in-house lawyers, he said they will be given the option to become "preferred providers" in the company's professional services network. Atrium will only keep a small group of "partners" in-house for its legal function and its clients' matters like financings and M&A.
Atrium launched just two years ago and started working on a technology platform for legal services delivery. It aimed to provide start-ups with more transparent work done by in-house lawyers and other consultants, all at a lower and more predictable cost.
The start-up gained a lot of attention quickly, thanks in part because of Kan's reputation as a serial Silicon Valley entrepreneur. He made his name by founding the website that became the live-streaming giant Twitch, which Amazon acquired for nearly $1 billion in 2014. Augie Rakow, the company's other co-founder, is a former Orrick, Herrington & Sutcliffe partner.
"As I've been known to say, a round of financing isn't a destination: it's a means to continue to grow and deliver better service," Kan said at the time of the blockbuster funding round. "However, this one feels especially great, and we're thrilled our new partners will help us along our journey to make Atrium the preferred law firm for high-growth companies."
The group that participated in that round included General Catalyst, YC Continuity Fund, and Sound Ventures. It was by then already backed by more than 100 institutional and angel investors, including established Silicon Valley names such as Founders Fund, Greylock Partners, NEA, SV Angel, and Thrive Capital.
With the pivot, Kan said that Atrium will expand outside legal services by building a professional services network dedicated to founders. He said that the company "will continue to invest in legal" and will shortly announce new "senior partners."
"While building Atrium, something also became greatly apparent: founders trust Atrium for advice on how to grow their business – not only surrounding legal but with questions such as when to hire a sales leader, how to best announce their latest fundraising, how to handle recruiting technical talent in a job seeker's market, and so many other areas that are important to scaling a start-up," Kan said. "We've seen undeniable proof that the needs of our customers go well beyond legal."