Ten Australian lawyers have made it to global partner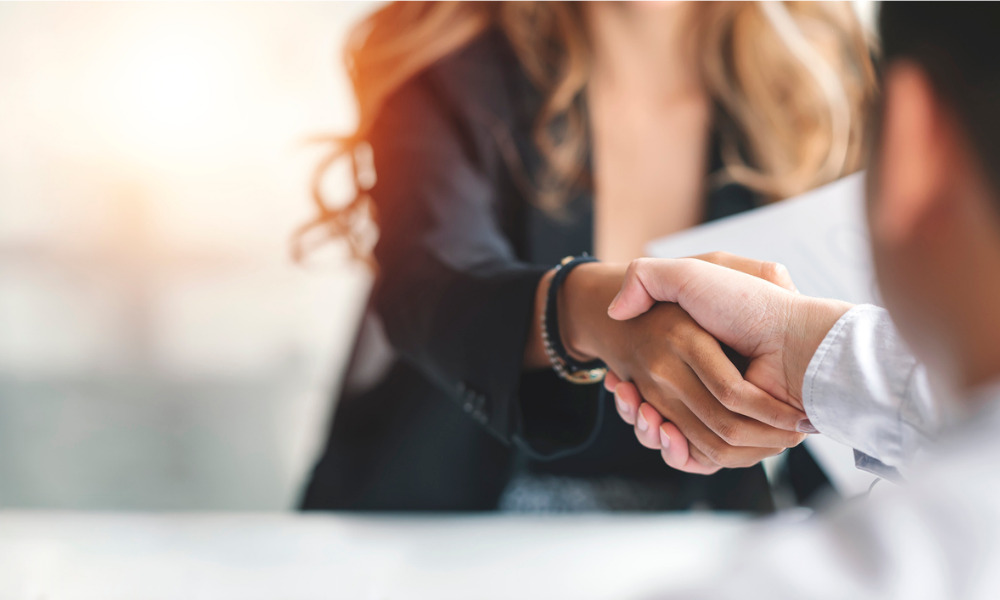 Herbert Smith Freehills has announced its largest set of promotions for the second year in a row, naming ten lawyers in its Australia as the international firm's newest global partners effective May 1, 2023. They will be supporting the firm's practice groups in strategic growth areas such as private capital, ESG, and energy transition.
The ongoing suite of promotions reflect the firm's ongoing commitment to investing in its people, the firm said in a press release.
Entering Herbert Smith Freehills' global partnership are the following Australian lawyers:
Jane Ballard. Ballard joins the energy and resources partnership, where she will be advising clients in relation to oil and gas, pipelines, power, renewables, decarbonisation, new energy, and mining. Ballard has experience within the energy and resources sectors covering mergers and acquisitions, joint ventures, project development, commodity sales, and transportation. She is qualified in both England and Australia.
Melissa Gladstone. Gladstone has been named partner for disputes (class actions and commercial litigation), having extensive experience defending ASX200 companies in some of the country's largest class actions. She regularly advises clients across a range of sectors – including mining and financial services – on regulatory risk.
Elizabeth Henderson. Henderson is co-head of the firm's venture capital practice in Australia and has been named partner for HSF's global corporate (venture and M&A) team. She advises on transactions over the full life cycle of businesses, including capital raising, acquisitions for growth, and other liquidity transactions. She has advised clients across industries such as technology, financial services, media, and infrastructure.
Tom Hoare. Hoare joins the global corporate (private equity) partnership. He specialises in advising financial sponsors, listed companies, and founders on private treaty transactions, as well as acting in relation to leveraged acquisitions, restructures, capital raisings, and W&I insurance. Hoare previously worked at the Macquarie Group and as legal counsel at a leading Australian private equity firm.
Anne Hoffmann. Hoffmann joins the disputes (insurance and financial services) partnership, bringing to the role her dispute resolution expertise. Hoffmann has advised local and international clients in complex commercial litigation proceedings and has represented policyholders on insurance claims and coverage issues for proceedings brought by a range of regulators including ASIC, APRA, and ACCC.
Michael Lake. Lake likewise joins the disputes partnership, with focus on construction and infrastructure. His expertise includes road, rail, and social infrastructure, energy transition, and commercial construction projects. He has advised on all stages of a project lifecycle, and prides himself in keeping a track record of efficiently managed disputes using both formal and alternative dispute resolution processes.
Amelia Morgan. Morgan is HSF's newest corporate (M&A) partner. She has acted on some of Australia's largest public and private M&A deals in recent years across various industries. She also authored the article, 'Takeover Funding: The Rhyme of the Modern Mariner', in Towns Under Siege, a book on contemporary issues in takeovers.
Stephanie Panayi. Panayi has been promoted to partner for competition, regulation, and trade, having grown an expertise in mergers and merger remedies, cartel investigations and litigation, ACCC investigation and enforcement, and anti-trust litigation. She previously worked at the Competition and Consumer Commission of Singapore and at a major Australian bank.
Adam Roberts. Roberts has been named the latest finance (real estate, corporate, and acquisition finance) partner, having broad experience in banking and finance matters and especially in matters of domestic and cross-border real estate, corporate, and acquisition financing transactions.
Lauren Selby. Selby has been named corporate (head office advisory) partner. Selby specialises in providing advice to boards and corporate head offices on public company governance, including legal and regulatory requirements, best practices, director duties, and emerging trends.
"Developing and promoting the next generation of talented lawyers ensures that we can continue to do outstanding work for our clients and deliver on our ambitious firm strategy," said Herbert Smith Freehills incoming executive partner for Australia and Asia, Kristin Stammer. "I congratulate each of these new partners on their promotion. They each have the wide-ranging abilities and experience required of a successful partner. Of course, they are all technically excellent, but they also possess strong business acumen, proven client relationship capabilities, and outstanding leadership skills."
Stammer said that each of the 10 newly promoted partners were "well-respected by their colleagues and clients" and had strong track records of collaboration and positive contribution to the firm's culture.
"The new partners work in our market-leading practices as well as many of them in our key growth areas – including private capital, energy transition, and ESG," Stammer added. "These areas play to our strengths and represent huge opportunities for our clients and our business, which is why we continue to invest heavily in them."
HSF now operates from 26 offices across Asia Pacific, Europe, the Middle East, Africa, and North America.