The School's dean of students says they wanted to create a level playing field and nurture diversity and inclusion.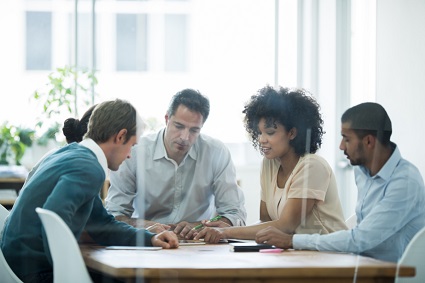 Harvard Law School has tweaked its first-year students' orientation program as part of a diversity and inclusion effort.

In an interview with Law.com, dean of students Marcia Sells said that the program, though informed by last year's student activism, it was started before the racially-charged incidents.

Sells said that they wanted to create a level playing field and help students by achieving four main goals.

"There are four goals with this, in no particular order: community building; for students to get to know faculty; to make sure students know what they don't know; and to bring in student peers to participate in orientation," she told Law.com.

Asked how last month's orientation was different, she identified changes including bringing in a consulting group which included Harvard Law graduates to do "community building" via conversations about valuing diversity and understanding one's own identity.

"Each of the seven sections had their own community building discussion. It started with a discussion of who you are for each person in the group. Such as, "Who's the first in their family to go to law school? Who identifies as a member of a racial group? Who has come from a school that wasn't in the Ivy League? Who wasn't born in the country?" It was also a conversation about understanding bias and how it can impact our discussions or how we view issues," she said.

The also noted that the Board of Student Advisors, composed of second- and third-year students who assist in the School's legal research and writing program, to discuss with first years about conversations with professors and the Socratic Method.

Sells also said there was also more of a conversation with faculty leaders for new students to gain an understanding of why the School does what it does.

"We also had the opportunity for students to connect with affinity groups: religious, cultural, racial, and gender identity. Before, affinity groups weren't able to have contact with new students until the student activities fair, which didn't happen until late September, and they thought that was too late," she added.

Sells noted that the revamp of the orientation program sprang from concerns voiced by first year students which developed into meetings and discussions on diversity and inclusion.