The Iowa Supreme Court has used a recent case to put the bar on notice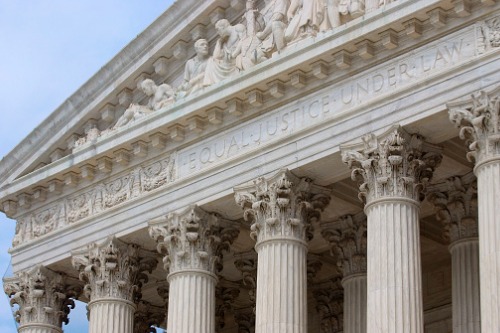 The Iowa Supreme Court has used a recent case in which it suspended a lawyer to tell the bar that harsher punishments are to be expected in cases involving lawyers that steal from their firms.
The high court suspended Cedar Rapids-based lawyer Curtis Den Beste for four months without the possibility of reinstatement after he was found to have failed to split funds he collected from clients with his former law firm.
The court said that theft is conduct that shows dishonesty, fraud, deceit, or misrepresentation. It said that while a four-month suspension is in line with case law, instances of a lawyer acting dishonestly toward an employer should raise "serious questions" about that lawyer having "the necessary integrity to practice law."
"We use this case as a vehicle to put the bar on notice that an attorney who steals from a law firm without a colourable claim may well incur stiffer disciplinary sanctions than have been imposed in our past cases," the court said.
The majority decision was handed down by the court on 13 September. In a dissent, one justice said that Den Beste should have been disbarred, saying that his action involved "dishonesty," and that "dishonest attorneys have no place in our profession."
Den Beste is said to have personally collected US$18,200 in fees from clients. In his agreement with his former law firm, he was supposed to deposit all earned fees from clients into a trust account or into the law firm's account. He would be given half the fees he earned and the law firm would keep its half.
Den Beste is said to have started accepting cash payments in beginning in 2015 from some clients and kept these payments to himself. This was discovered in March 2017, when he told the firm's accounting manager that several accounts were "uncollectable" and should be written off.
When the manager called clients to collect, some said they paid Den Beste directly. When he was confronted by the firm's name partner, he admitted to the theft. After he was fired, Den Beste self-reported his misconduct to regulators.
The firm's name partner submitted to the disciplinary board a letter of support saying Den Beste was the only person harmed by the theft. He also spoke positively of Den Beste's professional abilities and character, asking for sanctions short of revocation. The letter also mentioned the suspended lawyer's mentorship of young lawyers, his competency in legal matters, and his personal contributions to the firm.