By 2023, the firm wants two out of five partners to be women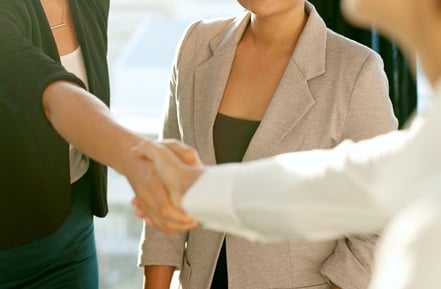 Gilbert + Tobin (G+T) is aiming higher with new gender-equality commitment, including a vow to further increase the number of women in the firm's top ranks.
"The firm is taking action to address barriers to women's full participation in the workforce and help play a role in improving the representation of women in senior leadership across the legal profession," the firm said.
By 2023, the firm intends to have 40% of its partnership be women. It said that the goal is a critical step toward becoming a gender-balanced partnership. The firm currently leads its fellow major top-tier firms in Australia, with 35% of its equity partners being women. The firm said that 59% of its lawyers are women, while its senior management is 68% women.
The firm has also announced that it is extending super contributions to cover unpaid portions of parental leave for primary carers.
It is also giving more flexibility in handling commitments with client needs by making available a work-from-home IT kit, which includes a full-sized screen and keyboard.
The firm also reaffirmed its support of new parents as it continues its best-practice parental leave entitlements, flexible working options, and return-to-work support.
"Setting an industry-leading target to help accelerate gender parity at the partnership level reflects G+T's continued focus on its diversity and inclusion agenda as a key enabler to the firm's future success. As we celebrate the 100-year anniversary of women's admission to the practice law in NSW, it remains necessary to inject urgency into addressing gender imbalance at senior levels across the profession," the firm said.
Danny Gilbert, G+T managing partner, said that the targets are a way to attract the industry's best talent, who bring unique outlooks, experiences, and skill sets. He said that this talent is needed as clients increasingly look for firms that deliver high-quality and innovative outcomes in their most defining, complex times.
"While we have always had more than 30% of our partners being women we recognise we need to take decisive action towards creating a fully gender-balanced partnership, redressing the financial disadvantages and impact of caring responsibilities that fall disproportionately on women and making flexible work practices a reality for all our people. This is critical to enable both men and women to better balance their work and personal commitments," Gilbert said.
"The initiatives we are announcing today are not "quick-fixes" but instead they are designed to drive a structural shift to ensure we are providing our people with the right opportunities, tools, policies and environment for them to thrive. We want to ensure G+T continues to be a place that champions equality for all. Importantly we hope our efforts will help catalyse wider action and change across the profession," he said.