A major Gold Coast firm has gone out of business, falling to the pressures of the 'difficult' local legal market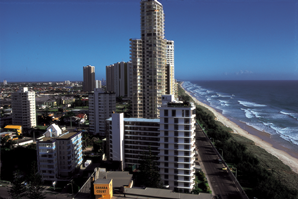 A major Gold Coast firm has gone out of business, succumbing to the pressures of the difficult Gold Coast legal market.
Michael Sing Lawyers, which had an office operating under licence from
Gadens
in Brisbane and another on the Gold Coast, closed its doors this week after the firm had been placed in administration.
Business advisory firm Hall Chadwick had been appointed as administrators of Michael Sing Lawyers last month.
"The impact of the GFC as well as the increase in competition without notice or warning within Gadens' own network severely impacted revenue," the firm's principal Michael Sing told
Australasian Lawyer
.
"Whilst the decision to close the firm was a difficult one, it was the right one under the circumstances," Sing said.
Sing said the regional and distinct Gold Coast economy had not recovered from the GFC as quickly as had been predicted.
"Despite some optimism cautiously returning, there is still a huge amount of pain amongst ordinary everyday business owners across all industry sectors and the professional services industries such as law firms, accountants and advisers that are exposed to and directly impacted by their client's own difficulties," Sing said.
Media had reported that the firm's debts exceeded $3 million, however Sing said this figure was inaccurate.
Sing also said that a newspaper had incorrectly named three people as shareholders even though they had resigned long ago and no longer had any association with the firm.
"I have endeavoured to look after staff and retain my own clientele, and some of my staff have rolled with me to the new firm. Others have joined other local firms," Sing said.
"To my knowledge-almost all staff and support staff have secured employment."
Sing is believed to have outlined the business's troubles to staff prior to the administration and some members elected to resign.
Sing is now working at Brisbane firm Rostron Carlyle and said his new role offers him the opportunity to pursue higher value work and clientele not available in the Gold Coast market.