New managing partner, global co-chair at DLA Piper… Lawyers take legal action against Facebook boss alleging hate crimes… Law firm boss killed himself after row with his wife…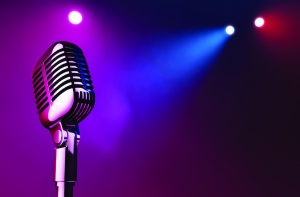 Global vice-chairs announced at Dentons
Dentons has announced the appointment of five new global vice-chairs, each representing one of the firm's regions. Each of the leaders is already a member of the firm's global board and will serve in the vice-chair role until the end of this year. The new roles will work with the global chair, Joe Andrew, in ensuring best practice and strategic initiatives across the firm, which does not have a single central headquarters. The vice-chair for Asia-Pacific is Beijing-based partner Jinquan Xiao.
New managing partner, global co-chair at DLA Piper
International law firm DLA Piper has appointed Madrid-based corporate partner, Juan Picon, as senior partner and global co-chairman. His appointment, effective May 1
st
2016, follows the decision of Sir Nigel Knowles to stand down. Knowles will become a consultant to the firm.
Picon has been with the firm since joining the firm in 2006 as managing partner for Spain. He has since headed the global corporate practice; joined the executive as joint managing director of groups and sectors; and been appointed joint managing director for Europe and the Middle East. He is also co-chair of the firm's Latin American practice.
Lawyers take legal action against Facebook boss alleging hate crimes
Lawyers in Germany want Facebook chief Mark Zuckerberg to face criminal charges for hate crimes. The Vice reports that the lawyers say that Zuckerberg is guilty under German law of facilitating the posting of anti-Semitic content on the site as the social network has not removed all offensive material that others have posted there.
The lawyers, Chan-jo Juan and Christian Solmecke failed last year to prosecute Facebook's German executives for the same matter and have decided to raise their aim. If found guilty Zuckerberg would face a financial penalty of around US$150 million.
Law firm boss killed himself after row with his wife
The chief executive of a UK Top 200 law firm committed suicide after arguing with his wife while on holiday. The inquest heard that Aaron and Partner's CEO Andy Duxbury drove to his birth-town on December 29 following the row over a personal matter. Mr Duxbury, who was the firm's first non-lawyer partner, was a well-known figure among business circles in the UK. The Telegraph reports that the law firm paid tribute to him at the time of his death calling him "generous with his time, enthusiasm and business acumen."