Move comes just months after the international firm lost three partners to other firms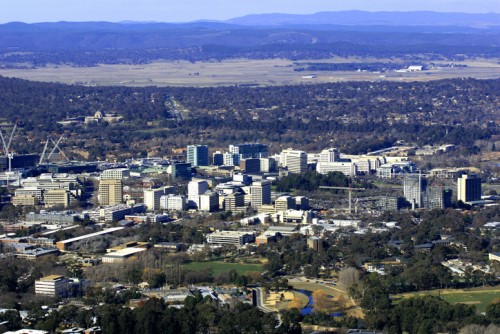 DLA Piper
has confirmed that it is closing its outpost in Canberra, just two months after it lost three partners to other firms, one of whom was its Canberra managing partner.
Maddocks
confirmed in February
that it will welcome Caroline Atkins and Anthony Willis from DLA Piper next month. Atkins is the current managing partner in Canberra and is a former board member of the firm in Australia. Willis is also a former managing partner in Canberra and former board member.
Corrs Chambers Westgarth
also revealed in February that it had hired Jane Hider as a partner in its construction and infrastructure practice in Melbourne. Hider was DLA Piper's most recent Melbourne managing partner.
Jim Holding
and
Melinda Upton
, DLA Piper's joint Australia managing partners, said that the firm is dedicated to servicing government clients, despite the closure of the Canberra office, one of the smallest in its global network.
In a statement, Holding and Upton said: "As a full-service business law firm, we operate seamlessly across jurisdictions and borders to provide our clients with the highest quality legal services wherever they do business. We remain absolutely committed to all our government clients and will continue to provide them with the same level of service from our four Australian offices outside Canberra, as well as through the considerable government contracting expertise of our global sector team. We thank our team in Canberra, and wish them all the best."
Last month, DLA Piper announced that it is closing offices in Berlin, Germany and Tbilisi, Georgia.
The firm recently announced a merger with Danish law firm LETT, which will go live by the end of next month. The combination will make DLA Piper the largest law firm in the Nordic region with five offices and more than 370 lawyers. Earlier, the firm announced a merger with Lisbon, Portugal firm ABBC, and a cooperation agreement with Peruvian firm Pizarro, Botto & Escobar Abogados.
Related stories:
Global firm loses two managing partners
DLA Piper merges with Portuguese ally ABBC