Its Canberra and Melbourne managing partners move to two smaller Australian firms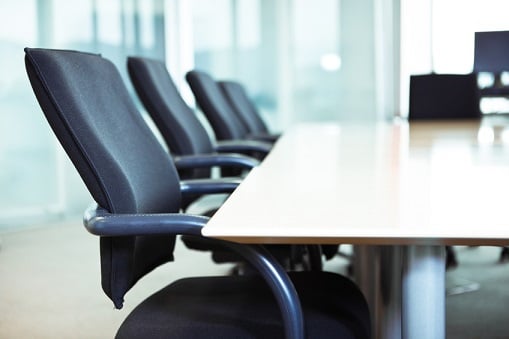 DLA Piper is losing two of its managing partners as two separate firms have confirmed their transfers.
Maddocks will be welcoming two senior lawyers from the global firm, including the current Canberra managing partner and another partner who formerly held the role. Meanwhile, Corrs Chambers Westgarth has confirmed it has hired DLA Piper's most recent Melbourne office managing partner as it announced two new partner appointments.
Maddocks will welcome Anthony Willis and Caroline Atkins as the newest partners of its Commonwealth Government practice in Canberra later this year. Atkins is the current DLA Piper managing partner in the city while Willis had held the same role in the past.
Meanwhile, Corrs Chambers Westgarth has appointed Jane Hider as a partner in its Construction and Infrastructure practice in Melbourne. Corrs has also appointed Gaynor Tracey as partner of the Sydney Corporate practice.
A DLA Piper spokesperson told Australasian Lawyer that Hider "left the firm earlier this year, after first joining DLA Piper in 1996 as a solicitor in our construction team. Jane led our Melbourne office from 2014. Intellectual Property and Technology (IPT) partner Tim Lyons is now DLA Piper's Office Managing Partner in Melbourne."

The spokesperson said that Atkins and Willis will continue to work with the firm's IPT team "until later this year."

"We thank Jane, Caroline and Anthony for their contribution to our firm and wish them all the best," the spokesperson added.
Maddocks strengthens Commonwealth Government practice
Atkins and Willis both have extensive experience. Willis, who has been with DLA Piper since 2000, once led the firm's IPT and the Government national practice groups. He was also once a board member of the firm.
Atkins, a partner at DLA Piper since 2002, is also a former board member. The intellectual property specialist focuses on Commonwealth Government procurement and contracting.
Maddocks CEO Michelle Dixon said the appointments position the Canberra office for long-term growth, strengthen the firm's Commonwealth Government practice, and will offer Commonwealth clients, particularly in the commercial, contracting and ICT space, better service.
Maddocks Chairman Mark Henry said that the firm expects a flow-on effect from the strengthened Commonwealth Government practice to other practice groups of the firm. Meanwhile, Maddocks Canberra Partner in Charge and Commonwealth Sector Leader Simonetta Astolfi said the appointments show Maddocks' long-term investment in Canberra and the Commonwealth markets.
Maddocks's Canberra outpost currently has four partners.
Corrs adds new Construction and Infrastructure and Corporate partners
Hider, who has more than 20 years' experience in construction, major projects, and government advisory sectors, is an expert in all major forms of infrastructure procurement.
She works on both public and private construction for clients, particularly from the transport, education, water and renewable energy sectors. She started with the firm on 1 February.
Gaynor is a specialist corporate transactional and advisory lawyer who has acted on a wide range of transactions in both the Australian and UK markets. She specialises in mergers and acquisitions, cross-border acquisitions and disposals, capital raising and investments, restructurings, shareholder and joint venture arrangements, and securities governance.
She has significant experience acting for clients in the media, private equity, start-up and off-shore areas. She started with the firm on 16 January.

Related stories:
Firm appoints new CIO amid 'immense change' in legal sector
Australian firm tops Big Six, APAC rivals in client survey