The firm recently added another partner and has launched its first ever graduate program in Australia this year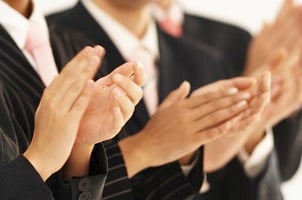 Two years since first announcing the firm would open for business in Australia today,
Hogan Lovells
has seen a steady increase in partner count and has launched its first ever graduate program in the country.
The firm recently welcomed partner Matthew Johnson, an expert in public mergers and acquisitions and equity capital markets. With Johnson's appointment, the firm has more than tripled its number of partners since Tim Lester and Nicky Lester were tapped to launch the global firm's operations in Australia.
In addition to growing its headcount in Australia, which is now 35 including seven partners across its Sydney and Perth offices, the firm also launched its first graduate program this year, welcoming its inaugural intake of graduates this month to a two-year training program that also includes the firm's junior lawyers.
The program aims to give the firm's young lawyers a clear understanding of the commercial realities of doing business and the importance of good citizenship and community engagement, the firm said.
The firm also welcomes back to Australia Christopher Healy, a major projects and infrastructure counsel returning to the country after more than 10 years in the firm's London office. Healy's experience includes advising on projects across Europe, Africa and Asia, particularly in the renewables and social infrastructure sectors, according to Hogan Lovells.
Sharon Lewis, Hogan Lovells' Paris-based global finance practice group leader, said Healy's transfer coincides with greater interest from investors in the Asia Pacific region.
"Across Asia Pacific we are seeing significant commitments to infrastructure. In Australia, Prime Minister Turnbull has committed to a $50b five-year national infrastructure spend, and more broadly, it is expected that US$5.3 trillion to be invested into Asian infrastructure between 2015 and 2025. Chris' appointment will help service our clients' needs as they look to capitalise on those investment opportunities," Lewis said.
Nicky Lester, joint managing partner and head of the finance practice in Australia, said that the firm continues to see more clients, evidenced by the Hogan Lovells' growing relationship with global clients such as HSBC, which recently added the firm to its Australian panel.
"This important appointment adds to the firm's position on over 40 global bank panels. It allows us to further deepen and broaden our relationship with HSBC, and it speaks to the strategic rationale for our being in Australia," she said.
Hogan Lovells was also appointed to the Commonwealth Government's Legal Services Multi-Use List in the second half of last year.
Tim Lester, joint managing partner and head of the corporate practice, said that the growth the firm has achieved in Australia in the last two years was because of its focus, client relationships, and global footprint.
"It is supported by the strength of our client relationships and, critically, the difference that a global firm with our reach across the Americas, Africa, Europe, the U.K., the Middle East and Asia brings to this market," he said.
Related stories:
Exclusive: Hogan Lovells CEO discusses strategic move into Australia
US giant advises on US$14bn BHP Billiton project