Australia isn't ready for driverless cars says Herbert Smith Freehills... Thai firm adopts AI solution...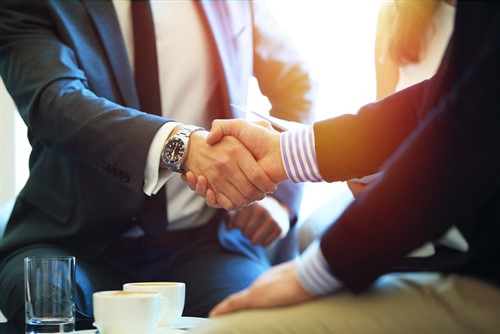 Hogan Lovells' managing partner for Continental Europe is to take up a global role heading the firm's intellectual property practice.
Burkhart Goebel will start his new role on 1st July 2018 leading a practice which is the only IP practice ranked in Band One in Chambers Global, Chambers Europe, and Chambers Asia-Pacific.
He will succeed Andreas von Falck who has led the global IP team since 2003 and will stay with the firm to focus on his client work.
"We work on some of the most complex and high profile matters globally – such as the recent Eli Lilly patent dispute in the UK Supreme Court, LEGO copyright dispute in China and SABIC joint venture with ExxonMobil in the U.S," commented Goebel. "The intellectual property of a global brand has never been more critical to business growth, innovation and survival - this is an exciting time to be leading the team and we are grateful to Andreas for his leadership, passion and commitment over the last 15 years."
The firm will begin a search for a new managing partner for Continental Europe shortly.
Australia isn't ready for driverless cars says Herbert Smith Freehills
The world is gearing up (literally!) for driverless cars but the Australian legal infrastructure is lagging global peers.
That's the warning from Herbert Smith Freehills which says the Australian government isn't as ready as other jurisdictions, even though driverless vehicles are set to appear on our roads within the next two years.
"We know that more than 700 laws need to be changed to get CAVs on the road, but that doesn't take into account the changes that need to be
made to planning regulations, and laws relating to privacy, insurance and product liability," said HSF partner Nicholas Carney.
He added that driverless vehicles will upend many aspects of business and how people live their lives – and Australian businesses and governments need to move up a few gears to be ready.
"This is an emerging area of technology that has seen enormous strides in other parts of the world, so there is a real urgency among many Australian businesses to address it here," he said.
The global law firm is brought stakeholders together on Monday to tackle the issues following similar events in London, New York, Tokyo and Singapore.
Thai firm adopts AI solution
Weerawong, Chinnavat & Partners in Thailand has become the first firm in the country to adopt the Luminance artificial intelligence solution.
The top-tier firm follows several firms in Australia and New Zealand in adopting the technology and follows the recent opening of Luminance's Singapore office amid a push into the Asia Pacific market.
Weerawong, Chinnavat & Partners was founded from the former Bangkok office of White & Case and is recognised as a top firm nationally and regionally.