Ashurst partner exits for MoFo… New HR director for Linklaters…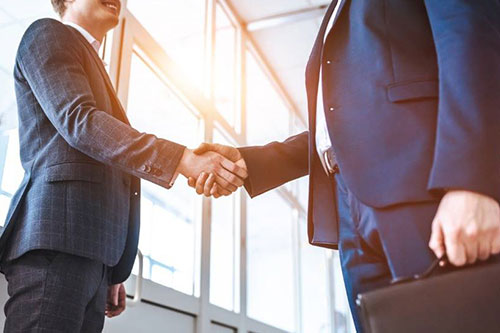 Global firm appoints Australian partner to lead mining sector
Hogan Lovells has appointed Perth partner Matthew Johnson as global head of firm's mining sector.
Johnson is a corporate partner with broad Australian and global transactional and advisory experience, specifically in the mining and natural resources sector.
"He knows the industry well and has worked on some of the most sophisticated mining matters in the world," said Scot Anderson, global head of the firm's Energy and Natural Resources Industry Sector Group. "He will provide exceptional guidance and leadership to our lawyers as we serve our clients in the mining industry."
The firm has offices in many of the world's key mining hubs.
Ashurst partner exits for MoFo
Morrison Foerster has boosted its global Project Finance Group with a leading energy lawyer from Ashurst.
Jon Ornolfsson becomes a MoFo partner and will split his time between Singapore and Tokyo, sharing his experience of more than a decade practicing in Asia and London, Milan, and Dubai prior to that.
"Jon is an exceptional lawyer whose arrival adds even greater strength to our rapidly growing project finance team in Asia," said Eric Piesner, firmwide managing partner for Asia and co-managing partner of Morrison & Foerster's Singapore office. "Jon's notable experience in the projects space, both in Singapore and Japan, further strengthens our group's capabilities in LNG, gas-to-power, renewables, and mining. We are delighted to welcome him to the firm."
New HR director for Linklaters
Linklaters has appointed Angela Ogilvie as its global HR director, succeeding Chris Lynch who has stepped down after seven years in the role.
Ms. Ogilvie has been with the global firm since 1995 and is promoted from her role of head of partner advisory to take overall leadership of the firm's HR strategy. She also joins the Executive Committee.
"Our people are at the heart of everything we do and empowering them and our teams to do great work in the right environment is a foundational element of our strategy," said firmwide managing partner Gideon Moore. "We are delighted we have made an internal appointment for this important role and I'm excited to be working with Angela in developing this strategy for the future."