The cost of cybercrime is set to skyrocket and GCs are unprepared, new research has found.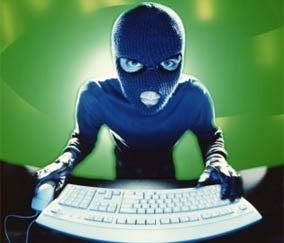 The cost of cyber crime for global business could reach as much as $2.1 trillion by 2019, with cybersecurity remaining one of the biggest challenges for most general counsels.

In its report The Future of Cybercrime & Security: Financial and Corporate Threats & Mitigation market analysts Juniper Research noted an increased professionalism within the ranks of cyber criminals and predicted fewer attacks overall but an increase in more sophisticated and successful attacks across the world.
The $2.1 trillion figure represents a four-fold increase from the estimated cost of data breaches expected in 2015.

In a recent survey of 200 CEOs and board chairs and directors by legal recruitment firm BarkerGilmore, cyber security was identified as one of the key areas where GCs and their legal teams need to improve.
Cybersecurity was the only area where less than half of respondents gave their general counsel a favourable rating.
Sixty-seven percent of the survey participants believed that their legal department would benefit from greater expertise in the area.
"Directors believe general counsel would most benefit from additional expertise in the areas of cybersecurity, social media, and crisis management," the report said.

Considering future cyber threats, James Moar, author of the Future of Cybercrime & Security report, noted that the interconnectivity of devices and services, linked together in the Internet of Things (IoT), will increasingly prove access points for cyber criminals.

"Currently, we aren't seeing much dangerous mobile or IoT malware because it's not profitable," Moar said.

"The kind of threats we will see on these devices will be either ransomware, with consumers' devices locked down until they pay the hackers to use their devices, or as part of botnets, where processing power is harnessed as part of a more lucrative hack."

The report expects the average cost of a data breach to exceed $150 million by 2020 as more businesses improve their connectivity and leave themselves exposed to data breaches and hacks.