Herbert Smith Freehills' Australian managing partner has told Australasian Lawyer the firm's ambitious 30% gender target for women will be a 'tipping point' if it is reached as planned by 2019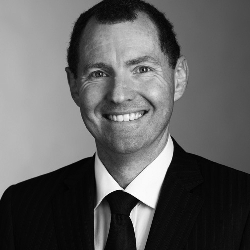 Herbert Smith Freehills
' Australian managing partner Jason Ricketts has said
the firm's ambitious 30% gender target for women in its global equity partnership ranks will be a 'tipping point' for the firm's culture if it is reached as planned by 2019.
On Friday, the firm announced a 30% gender target for the proportion of women in its global equity partnership by 2019, with an interim stepping stone of 25% set for 2017.
The firm joins the likes of fellow global law firm Baker & McKenzie and the UK-based
Pinsent Masons
in setting equity partnership targets of 30% for women.
Speaking with
Australasian Lawyer
, Ricketts said the target was an important 'flag on the hill' for the firm to be working towards globally and in Australia. At present, women constitute almost 20% of the local partnership, meaning it had "some work to do".
"The Australian executive and I will be absolutely focusing on the steps we need to take over the coming period of time to hit those targets," Ricketts said.
Should the firm reach them in 2019, Ricketts said it would be a watershed for the firm.
"Thirty per cent is a tipping point; at that level of diversity, you start to see the benefits flowing through for the firm as a whole," he said.
The firm said in a statement the objective is to achieve gender balance by widening the 'talent pool' from which partners at the firm are promoted. This should, in theory, create a more level playing field for women who do aspire to partnership.
Ricketts said the targets built on the significant amount of work the firm had already done.
"We have been doing a lot of things for a long time which will help us reach those targets," Ricketts explained. "There are a raft of things we do in this organisation to ensure we get diverse representation at all levels, and that encompasses both gender and ethnicity; diversity is very important to us."
Ricketts gave the example of 'unconscious bias training', which the entire Australian partnership has completed, as well as targeted career development, sponsorship, mentoring and coaching for women and firm-wide diversity and inclusion committees.
"Having a target is really just the next logical step for us; there is a lot of stuff we have been doing to improve and increase diversity, but now we have targets that make us accountable.
Baker & McKenzie set its global target almost a year ago, and the firm's Australian offices have made progress towards them during that time period. According to a spokesperson, 63% of new partner appointments in FY13 were women, or five out of eight lateral and promoted partners. Seventy-six per cent of lawyers the firm promoted to senior associate and special counsel on 1 July 2013 were also women, or 13 from 17 promotions.
The firm's spokesperson added that 92% of women have returned to employment at the firm following parental leave, and that 30% of women lawyers have flexible working arrangements, including part time, working from home and purchased leave arrangements.
Ricketts said the Australian executive of Herbert Smith Freehills was committed to the new targets.
"We are very excited about it, it's great that globally we have announced this target, and we think it is achievable and one we are looking forward to celebrating when we get there," Ricketts said.