Dealmakers in Japan, Australia, the UK and US make $16bn deal happen in just months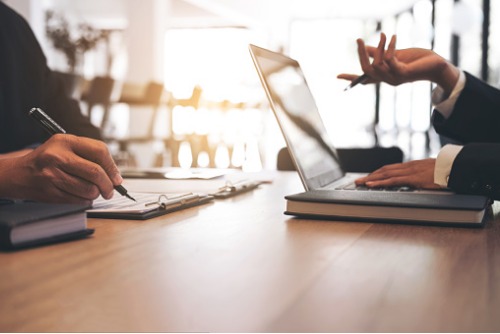 Four leading law firms fielded teams of dealmakers to ink a blockbuster deal for Australia's largest beer brewer in just a few months.
Allen & Overy is advising Asahi Group in its acquisition of Carlton & United Breweries –maker of well-known Australian brews including Carlton Draught, Great Northern, Victoria Bitter and 4 Pines – from global drinks giant Anheuser–Busch InBev (AB InBev) for $16bn.
Freshfields Bruckhaus Deringer dealmakers, working alongside experts from Gilbert + Tobin (G+T) and Johnson Winter & Slattery (JWS) in Australia, are helping AB InBev with the deal, which also gave Asahi rights to commercialise the portfolio of AB InBev's global and international brands in Australia.
It took just four months for the deal to be finalised, The Australian Financial Review reported. If completed, the deal will be one of the 10 largest ever acquisitions in Australia.
The Allen & Overy team in Australia is headed by Sydney-based partner Aaron Kenavan. It also includes partners Peter McDonald in Sydney and Matthew Appleton, Richard Hough, and Jim Ford in London, Allen & Overy told Australasian Lawyer. JWS also confirmed that its team advised AB InBev on corporate and tax law aspects of the transactions. The business-focused firm has fielded a team headed by partner Stewart Grieve and Sophia Bobeff.
The Freshfields team is headed by M&A partners Bruce Embley and Alison Smith. It includes partners Helen Lethaby and Murray Clayson (tax); Giles Pratt (IP); Alice Greenwell (employment law); Helmut Bergmann and Thomas Janssens (antitrust and competition); Martin Hutchings (finance); Vincent Macq and Omar Pringle (M&A).
The G+T team is led by M&A partners Neil Pathak and Craig Semple, working alongside partner Deborah Johns, lawyers Matthew Ampt and Grace Chia, the firm said. Partners Elizabeth Avery and Gina Cass-Gottlieb lead on competition matters, while banking and infrastructure Simon Lynch and special counsel Louise McCoach, supported by lawyer Hamish Nicholson, are advising on financing. Partner Muhunthan Kanagaratnam and lawyer Matthew Charman are handling tax issues , while real estate and projects partners Ben Fuller and Steven Mackay, supported by lawyer Isabelle Wong and special counsel James Pomeroy, are providing employment law advice.
"G+T's involvement has been multi-faceted, and we are grateful to be working on this dynamic transaction which is one of the largest Australian M&A deals this year," Pathak said.
G+T previously advised AB InBev on its acquisitions of 4 Pines and Pirate Life in Australia. Freshfields advised Anheuser-Busch in its mega-merger with SABMiller.
Rothschild is the banker for Asahi, while PwC and EY provide tax advice and financial and other advice, respectively. AB InBev also tapped Lazard as adviser in the deal.