Extraordinary pandemic times don't always require extraordinary remote-working measures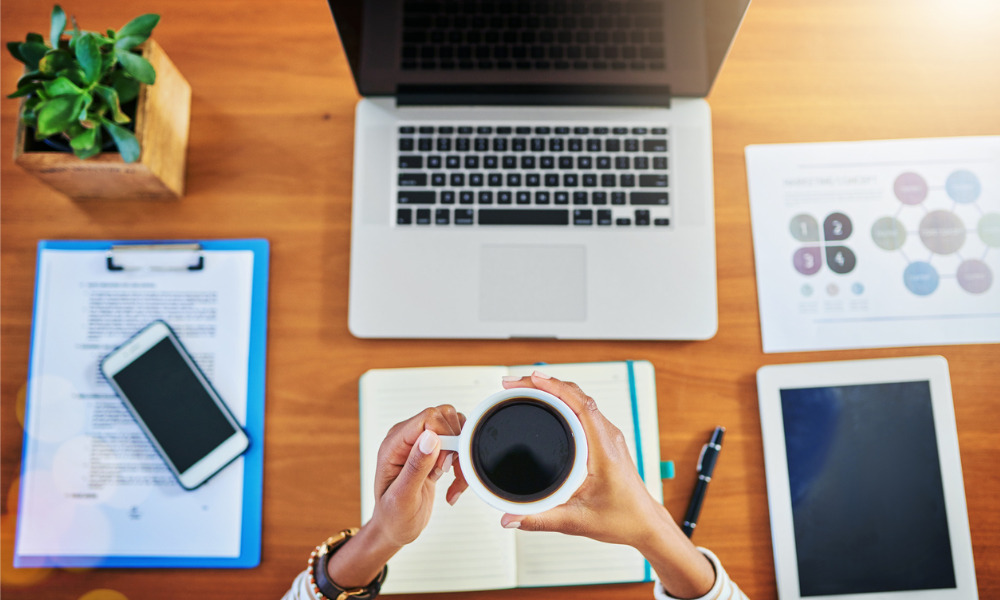 Create a dedicated workspace at home. It can be tempting to work from your sofa, or even your bed, but a dedicated workspace will be more comfortable in the long run, especially when ergonomically set up and complete with everything needed to work, including the small stuff like pens and notepads. Because of the sensitive nature of materials lawyers handle for work, having a dedicated workspace that's separate from personal or family activities will also ensure confidentiality is observed.
Make sure all your systems are properly set up. From matter management software to communication and productivity tools, make sure that all the technologies you need to efficiently work are running well. You may need help from your firm's IT team to ensure this, so do it right away for all the systems that you need. It's better for the system to return an error while on a test rather than when being used during official business.
Dress for work. It may also be tempting to work in your home clothes, but dressing up may help put you in the mindset that it's time for work. Don't wear your pyjamas, but you also don't need to always wear a suit and tie.
Make a roadmap at the start of the day. Having a plan established at the start of the work day will help you go through all needed tasks in the right order. That also means that you can tailor your workday by which time you know will be best for which task. This can even boost your efficiency and effectiveness.
Having a roadmap can also keep you motivated. By ticking off small tasks one by one, you're gamifying your workday and all while keeping track of your progress.
Set and maintain boundaries. Boundaries include your workspace and your work schedule. Maintaining your workspace means you won't be constantly interrupted by personal activities while working, as well as the other way around, as much as possible.
Maintaining your work schedule means taking your usual breaks, as well as the occasional time to stretch here and there. This will help you stay focused, as you've probably been accustomed to a certain routine for the workday.
Maintaining your schedule also means that you log off work at the usual time. Although you're working from home, that doesn't mean you'll never be offline ever again. It's perhaps even more vital now to learn to separate your work and home life, ensuring that working from home will work for you in the long run and not burn you out.