Vanessa Finlayson, senior associate at Curwoods Lawyers, tells Australasian Lawyer why To Kill a Mockingbird inspired her to become a lawyer.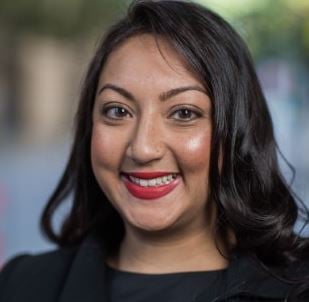 What made you decide to become a lawyer?
As a teenager I read Harper Lee's
To Kill a Mockingbird
. It inspired me and to this day, is still a favourite of mine. I was young and idealistic, and in some ways, I still am.
How long have you worked at Curwoods Lawyers and what brought you to this position?
I've worked at Curwoods for almost seven years. I started on a three-month contract position, just before I was due to leave on a big overseas holiday. I enjoyed it so much the first time around that when I came back to Sydney, I started working with the firm again and I've been here ever since.
What's the strangest case you've ever worked on/been involved with?
Early on in my career I worked on a CTP insurance case involving a fairly burly biker, whose presence alone terrified me. He was a perfect witness – butter wouldn't melt in his mouth.
If you could invite three people for dinner, dead or alive and excluding family and friends, who would they be and why?
Ita Buttrose. She had such a successful career in the 70s and raised a family at the same time. Kim Kardashian. I adore most of her fashion choices and find her work ethic impressive. Mahatma Ghandi. His struggle to achieve peace is truly inspirational.
You're based in Sydney – where's the best place to go for a drink and/or dinner after work?
Easy choice – Hemmesphere, Establishment.
What's the best piece of advice (work or personal) you've ever been given?
"If people like you they'll listen to you, but if they trust you they'll do business with you."
Do you have any hobbies/interests outside of work?
I'm a self-proclaimed make-up enthusiast. I also dabble in cooking.
Complete this sentence: If I wasn't a lawyer, I would be…
A make-up artist!
What do you think will be single biggest issue facing the legal space in Australia in 2015?
Offshore legal services. Sometimes, you just need a local to understand the market, the issues and the legal framework.
If you had Malcolm Turnbull's job for one day, what would you do?
Find a solution for our refugee crisis. If only that could be achieved in one day. It's a complex problem with no easy answer.
What do you love about your job?
The excitement of litigation never grows old. It's both challenging and rewarding.
What would you change about your job right now if you could?
A self-recording timesheet would be handy –
very
handy.