Samantha O'Brien, partner and insurance sector co-head at DLA Piper Australia, tells Australasian Lawyer why she'd endeavour to change the fate of graduates if she could.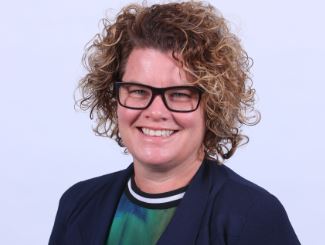 What made you decide to become a lawyer?
I was more one of those that 'fell into' law rather than deciding to become a lawyer. Law was one of an eclectic list of university courses on my entry forms, and my marks dictated the degree I ended up doing. My grandfather had always wanted to be a lawyer, I am from a family of a natural debaters, so that may have inspired me.
How long have you worked at DLA Piper
and what brought you to this position?
I started as a partner in 2002. Before that I was a senior associate at Blake Dawson Waldron, now
Ashurst
. At the time, I was looking for a new challenge.
What's the strangest case you've ever been involved with?
When I was a junior lawyer, I worked in insurance defence. Back then, before tort reform, you saw a lot of strange things!
If you could invite three people for dinner, dead or alive and excluding family and friends, who would they be and why?
Including family in the question gravitates my answer to loved ones lost. Of others, perhaps a chef (they could cook), a comedian (to keep it light) and a reality TV star (for drama).
You're based in Brisbane – where's the best place to go for a drink and/or dinner after work?
James Street in New Farm, plenty of options there. Gerard's Bistro for dinner, and Sixes and Sevens for a drink.
What's the best piece of advice (work or personal) you've ever been given?
Don't squat with your spurs on!
Do you have any hobbies/interests outside of work?
I love the beach, particularly the south coast of the gold coast or northern NSW. And I'm drawn to planes, I love to travel! I also enjoy cooking, chopping can be relaxing after a hectic day at the office.
omplete this sentence: If I wasn't a lawyer, I would be…
…..maybe on the Footy Show, I am a bit of a sports tragic!
What do you think will be single biggest issue facing the legal space in Australia in 2015?
The new normal. The world has changed and so have our clients. Traditional modes of professional service are not what clients want or need. Lawyers need to innovate and adapt to change. It's a very competitive environment and it is those most nimble, accessible, creative and flexible that will be most successful.
What do you love about your job?
I love interacting with people and I am very fortunate to have some great colleagues and clients. I like solving problems, finding ways to do things rather than not. To say this is 'how' rather than this is 'why not'.
What would you change about your job right now if you could?
I would like to be able to welcome more graduates to the profession. I graduated at a time where it was difficult to find a position at a firm. A law degree will always be a good qualification for many positions, but private legal practice is a very rewarding career.