Georgette Leader, senior legal counsel at Lexvoco, tells Australasian Lawyer why her mum was the reason she decided to become a lawyer.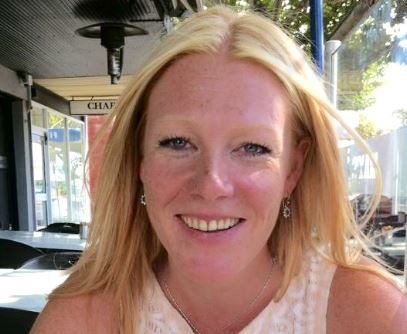 Georgette Leader, senior legal counsel at Lexvoco, tells Australasian Lawyer why her mum was the reason she decided to become a lawyer.

What made you decide to become a lawyer?
My mum! She was always saying ever since I can remember that I would make a great lawyer due to my ability to argue the point with anyone about anything. So, I have her to thanks for not only encouraging me to study law but for providing me with a platform to put my skills at use. If only I had a dollar for every time she has said "typical lawyer" whilst simultaneously rolling her eyes.
How long have you worked at Lexvoco
and what brought you to this position?
I started with Lexvoco in June of this year. I had read about the new "hybrid" style law firms that specialise in seconding lawyers out to clients and Lexvoco was one of these. I met with Emily (who was really lovely) and I knew that it would be a good fit for me moving forward. The flexibility, the access to a diverse range of clients and the team dynamics are all great.
What's the strangest case you've ever worked on/been involved with?
A consumer placed a mouse in a soft drink product and claimed that it had to have been in there at the time of manufacture to try and extort some compensation. As a corporate / commercial lawyer, it was fun to work on something that didn't involve contracts, contracts and more contracts.
If you could invite three people for dinner, dead or alive and excluding family and friends, who would they be and why?
Hamish Blake, Amy Schumer and Prince Harry.
All three are extremely mischievous and have a great sense of humour. It's not the food that counts, it's the company!
You're based in Melbourne – where's the best place to go for a drink and/or dinner after work?
The Railway in Port Melbourne serve the best steaks in Melbourne hands down and have a lengthy wine list to match. Melbourne has plenty of great bars and clubs (some of which you need a GPS to find they are so hidden away). New ones pop up all the time.
What's the best piece of advice (work or personal) you've ever been given?
If you want something done, ask a busy person. I am much more motivated when I am busy and don't have time to procrastinate.
Do you have any hobbies/interests outside of work?
I love to travel. I have been to all 7 continents (yes, including Antarctica). There is nothing better than immersing yourself in a different culture (especially when you don't speak the language).
Complete this sentence: If I wasn't a lawyer, I would be…
Doing something else rather than trying to come up with an answer to this question! I honestly don't know. A washed up pro tennis player…
What do you think will be single biggest issue facing the legal space in Australia in 2015?
Anti-terrorism, treatment of asylum seekers, marriage equality, problems with the parole system…. I don't think you can rank one issue over another as they each impact people differently.
If you had Tony Abbott's job for one day, what would you do?
Buy a pair of some board shorts!
What do you love about your job?
The variety of work I do and the variety of people I meet.
What would you change about your job right now if you could?
Its location. Preferably somewhere in the Northern Hemisphere.