Mills Oakley property partner Adam Peppinck works in the firm's Canberra office. He tells us all about his man crush, and why the best advice he's ever received came from his five-year-old.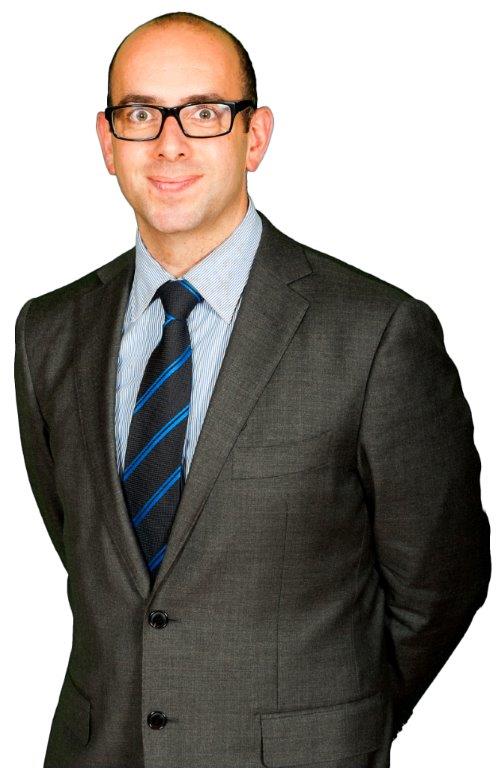 Mills Oakley property partner Adam Peppinck works in the firm's Canberra office. He tells us all about his man crush, and why the best advice he's ever received came from his five-year-old
What made you decide to become a lawyer?
It was a decision that flowed from the realisation that I didn't want to be a management consultant! My first job out of university was at a global management consultancy. After a couple of years there, I decided that management consulting just wasn't for me, and that, in fact, I did want to be a lawyer after all.
How long have you worked at Mills Oakley for and what brought you to that position?
I joined Mills Oakley in November, from
Ashurst
. Prior to that, I had worked at the firms that are now
Allens
and K&L Gates, and had also spent a couple of years working as an in-house lawyer in the UK. I was attracted to Mills Oakley by its vision for expansion in Canberra, and by the firm's impressive growth more generally, driven by an innovative, co-operative, and client-focused culture.
What's the strangest case you've ever worked on/been involved with?
As a commercial property lawyer, I have so far happily managed to avoid getting involved in any litigation, but I have worked on some unusual properties, including a lighthouse, an historic fort, and a bridge.
If you could invite three people for dinner, dead or alive and excluding family and friends, who would they be and why?
I have had a man crush on Steve Waugh since I was a youngster, so he is likely to get the first invite. That being the case, I might turn the dinner party into an Australian cricket tragic's dream night, and so also invite Sir Donald Bradman and Shane Warne.
You're based in Canberra – where's the best place to go for a drink and/or dinner after work?
It's hard to pick one, but you couldn't go wrong with a drink at BentSpoke Brewing Co, followed by a meal at Eighty Six, both in Braddon.
What's the best advice you've ever been given (work or personal)?
Advice from my five year old daughter, Felicity, which has both work and personal application: "Daddy, don't talk so much".
Do you have any hobbies/interests outside of work?
I love watching cricket in the summer, footy (all codes) in the winter, and golf and horse racing throughout the year. Of course, with a couple of small children at home, there's only so much time to indulge these interests!
Complete this sentence: If I wasn't a lawyer, I would be…
…unlikely to be doing this interview with
Australasian Lawyer
!
What do you think will be single biggest issue facing the legal space in Australia in 2014?
In a legal market that is more competitive than it has ever been, I think the single biggest challenge facing law firms today is how they can best innovate and adapt to provide clients with better value for money legal services. I have moved to Mills Oakley because I believe it is a firm that is ideally placed to respond to this challenge.
If you had Tony Abbott's job for one day, what would you do?
I'm not sure, but it would not involve the Speedos or the pushbike.
What do you love about your job?
I love working with my clients to achieve commercial solutions to the varied and often complex challenges that they face, and I love being able to provide that service in collaboration with the hugely talented, close-knit, and enthusiastic team at Mills Oakley.
What would you change about your job right now if you could?
I'm incredibly fortunate to have been given the opportunity by Mills Oakley to set up a new office, together with my fellow Canberra office founding partner, Vince Sharma. It means that we're able to create the best legal firm that we can, and to grow it strategically in keeping with the Mills Oakley vision and culture. As such, there really is nothing that we would want to change.