The firm's family law practice now consists of six partners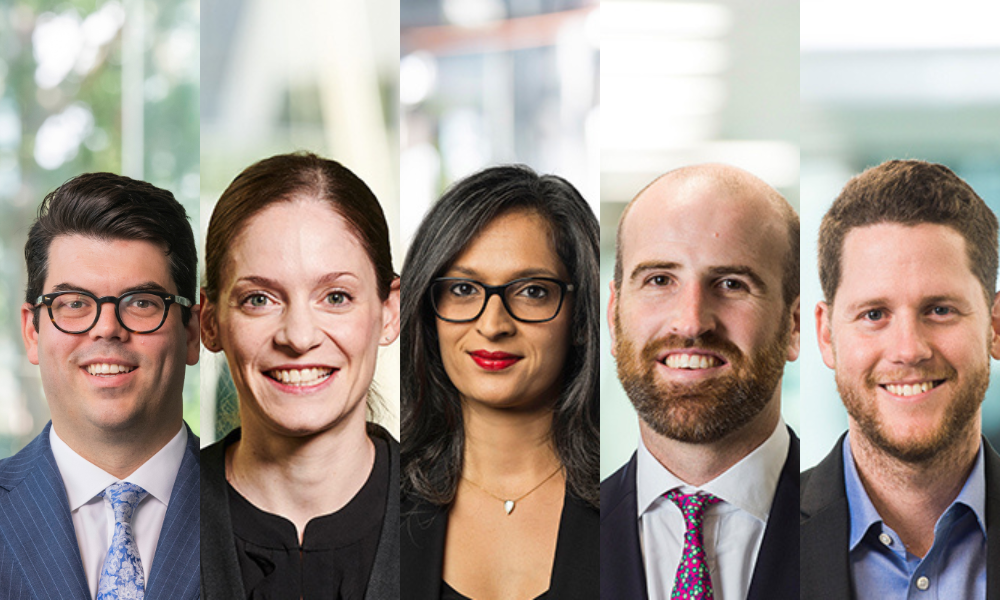 Five lawyers have risen to the rank of partner at HopgoodGanim Lawyers.
Three of the new partners are part of the firm's family law practice, bolstering the partner ranks in the team to six.
Fraser Bax has advised on matters involving parenting and child support disputes, property settlements, financial agreements and spousal maintenance. He has been recognised by Doyle's Guide as a Rising Star in the field of family law over 2020 and 2021.
Kathleen Coggins is a seasoned legal advisor when it comes to relocation matters, international disputes, family violence and general parenting issues that arise upon the breakdown of a relationship. She is a Queensland Law Society-accredited family law specialist who has handled financial issues arising upon separation, helped to implement parenting arrangements and formalised property settlements.
Sasha Sarai has handled international disputes, complex property settlements and spousal maintenance. An accredited family law specialist, she has received recognition from Doyle's Guide and Best Lawyers.
Meanwhile, Jon Erbacher works with the firm's dispute resolution and litigation team. He focuses on sports law, representing players, athletes, clubs and sporting bodies. He has also handled disputes related to contracts, trusts, shareholders, partnerships and joint ventures.
Justin Raiteri works with the firm's property team, concentrating on commercial leasing. He has tackled the acquisition and disposal of commercial, retail and residential properties, as well as commercial leasing arrangements for retail shopping centre landlords, commercial office building landlords and industrial landlords.
HopgoodGanim Lawyers also promoted 22 other lawyers to senior positions:
Special counsel
Alison McKee – resources and energy
Olivia Williamson – planning and environment
Robyn Lamb – planning and environment
Jacqi Marshall – insurance and risk
Steven Hunwicks – IP and technology
Tim Edwards – dispute resolution and litigation
Gemma Chadwick – planning and environment
Luke Dawson – corporate
Senior associate
Damon Hatchett – family law
Sarah Judge – private enterprise
Tess Lehn – family law
Rina Biswas – family law
Sally Crane – construction
Grace Mullins – corporate
Hannah Fas – IP and technology
Christina Hooper – corporate
Associate
Will Findlay – insurance and risk
Isabella Windsor – family law
Dominic Humphrys – construction
Jacinta Café – resources and energy
Emily Ownsworth – family law
James Lord – dispute resolution and litigation
The promotions come into effect on 1 July.
"All of our people have worked incredibly hard over the last 12 months in challenging circumstances. I'm so pleased to be able to reward and recognise the efforts of this group of talented individuals who have managed to reach their next important career milestone, particularly our new partners," HopgoodGanim Lawyers managing partner Bruce Humphrys said.