Two major firms take a lead on the $162.3m IPO and ASX listing.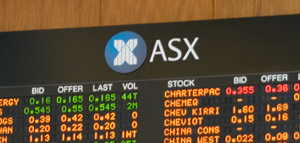 Herbert Smith Freehills
and
Clayton Utz
have advised on Touchcorp's IPO and ASX listing valued at $162.3m.
Clayton Utz, led by partner Stuart Byrne, advised Touchcorp on the IPO. According to Byrne, the significant ASX listing will bring confidence.
"It's significant for people to see that these technology companies can grow in Australia, prosper and be well supported by our stock market," he said. "The ASX presents a really viable option for Australian and other businesses to list and to seek capital."
Byrne said that Touchcorp is a great example of a successful Australian technology company and anticipates its success on the ASX.
"It's a technology driven, very clever business with a strong focus on research and development, extensive intellectual property. It's a great example of a modern Aussie business," said Byrne.
"We're looking forward to its continued success and growth."
The Herbert Smith Freehills team was led by partner Philippa Stone.
"We are delighted to have assisted Goldman Sachs and Wilson HTM on another successful IPO and ASX listing, and we wish Touchcorp well for this exciting next stage in the growth of their business," said Stone.
Byrne says it has been a strong year for the IPO market. "The pipeline is as strong as it's ever been. Really stemming from our involvement with Medibank late last year right throughout this year to Touchcorp and beyond," he said. "We are also acting on the two largest floats to launch since Touchcorp, vehicle fleet leasing financial services organisation Eclipx Group, and business management software solutions provider MYOB so there is lots of activity."