A major firm has unveiled a new practice area targeted at meeting the needs of start-ups, making it the first large Australian firm to do so.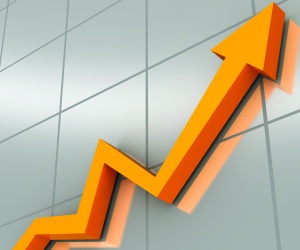 Allens has become the first major firm to launch a start-ups practice area, dubbed Allens Accelerate, which launched yesterday.
Specifically set up to assist with the legal needs of start-ups and emerging companies, legal services offered by the new practice area will be affordable and include a free suite of essential legal documents specifically drafted for start-ups.
Partner Gavin Smith, who will lead the new practice area, said that with an increasing amount of investment in the sector, making top tier services available to start-ups is an important step.
"The firm is keen to make top-tier legal services available to a sector that wouldn't normally have the resources to engage a top-tier firm and to do so in a way that is cost-efficient and effective," he said. "We hope that in time, these documents might become the standard set of documents used by the start-up community. We are seeing a transformation of the Australian economy, which includes the development of technology to drive efficiency and innovation," he said.
"We have made the decision to become involved because we feel we have experience and contacts to offer start-ups and emerging companies, but we also understand that many start-ups are extremely cost-constrained and many fail. We are willing to take those risks alongside them," Smith added.
Having been involved in three significant transactions involving rapidly growing organisations, including the $15.5m capital raising by Redbubble, Allens is already seeing a huge amount of interest in legal services from emerging companies.
"The response has been overwhelmingly supportive. We have been road testing the idea with a number of players in the community for some time and there has been a really positive response to the plan. Everyone we speak to sees the benefit of engaging a firm with our experience, knowledge and reach from the beginning and having us work alongside them during the various growth cycles of a start-up. Just in the first few hours of launching our A-Suite there have already been multiple downloads which is really pleasing."
The launch comes just months after Allens partnered with Stone and Chalk, a fintech start-up hub.